At the top of Mount San Petrone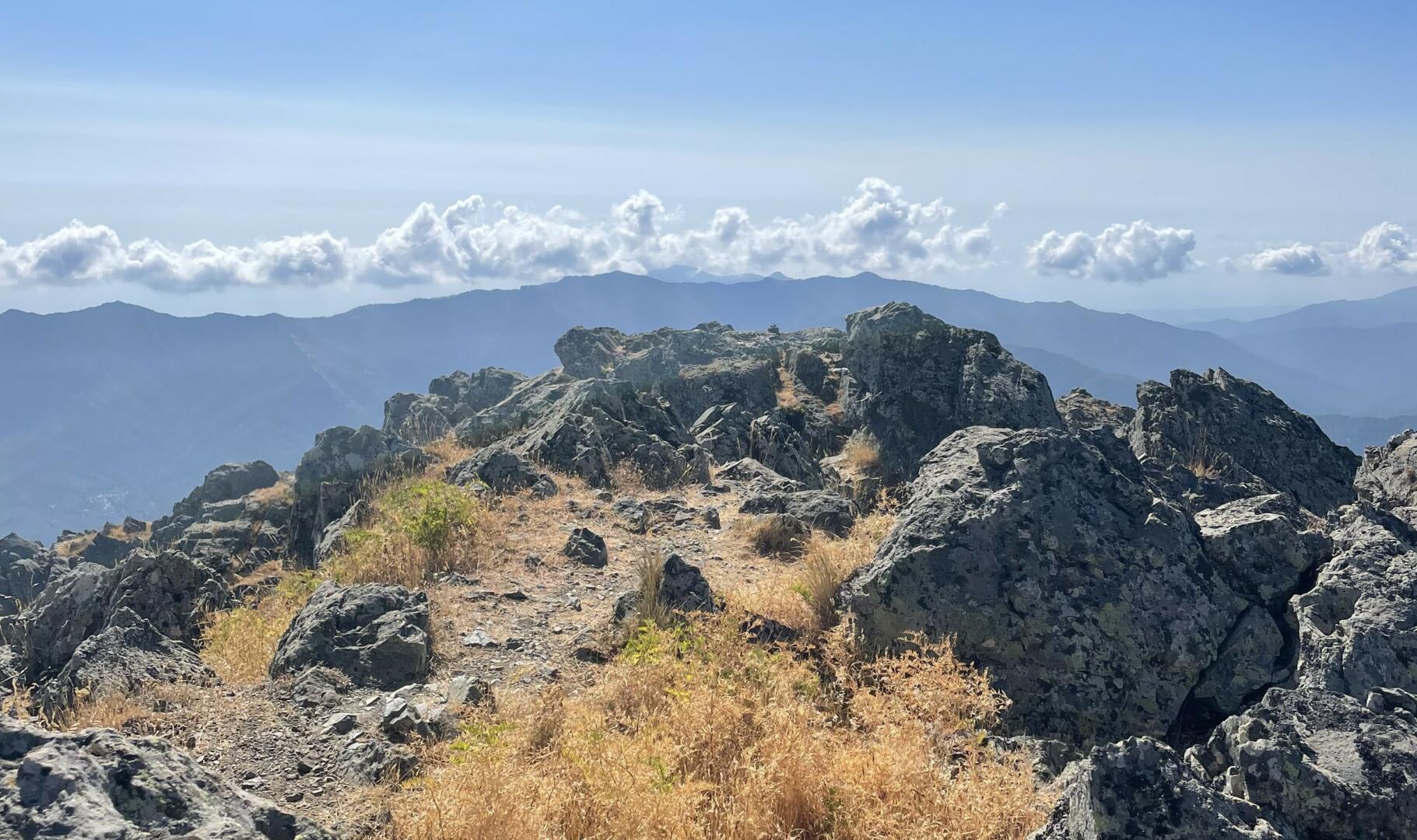 Mount San Petrone may not be classified among the highest peaks of Corsica. But it is surely one of the most impressive ones when you're standing at its feet. This mountain overlooks the micro-regions of Ampugnani, Rustinu, Vallerustie, and Orezza (Northern Corsica). You may have heard the name of the last one, famous for its sparkling water. Mount San Petrone culminates at 1767 meters.
You can access the top of Mount San Petrone from various paths, but the most used one starts at the "Bocca di u Pratu". It is situated a few kilometers above Morosaglia, on the comune of Quercitello. You can easily find it on Google Maps.
As for ourselves, we chose the path starting at Campodonicu, a fraction of the village of Ped'Orezza. Here is the position on Google Maps. The hike is more "athletic" from there, with an elevation gain of approximately 900m. It took us two hours to reach Mount San Petrone.

It was worth the effort. The 360° view is incredible. Central Corsica and its highest peaks on one side, the Thyrenean Sea on the other. Here are some pictures we took during this hike in July 2022.
Check the page Photo Break for more pictures! And don't forget to follow us on Instagram 🙂