Popularte takes street art to rural Corsica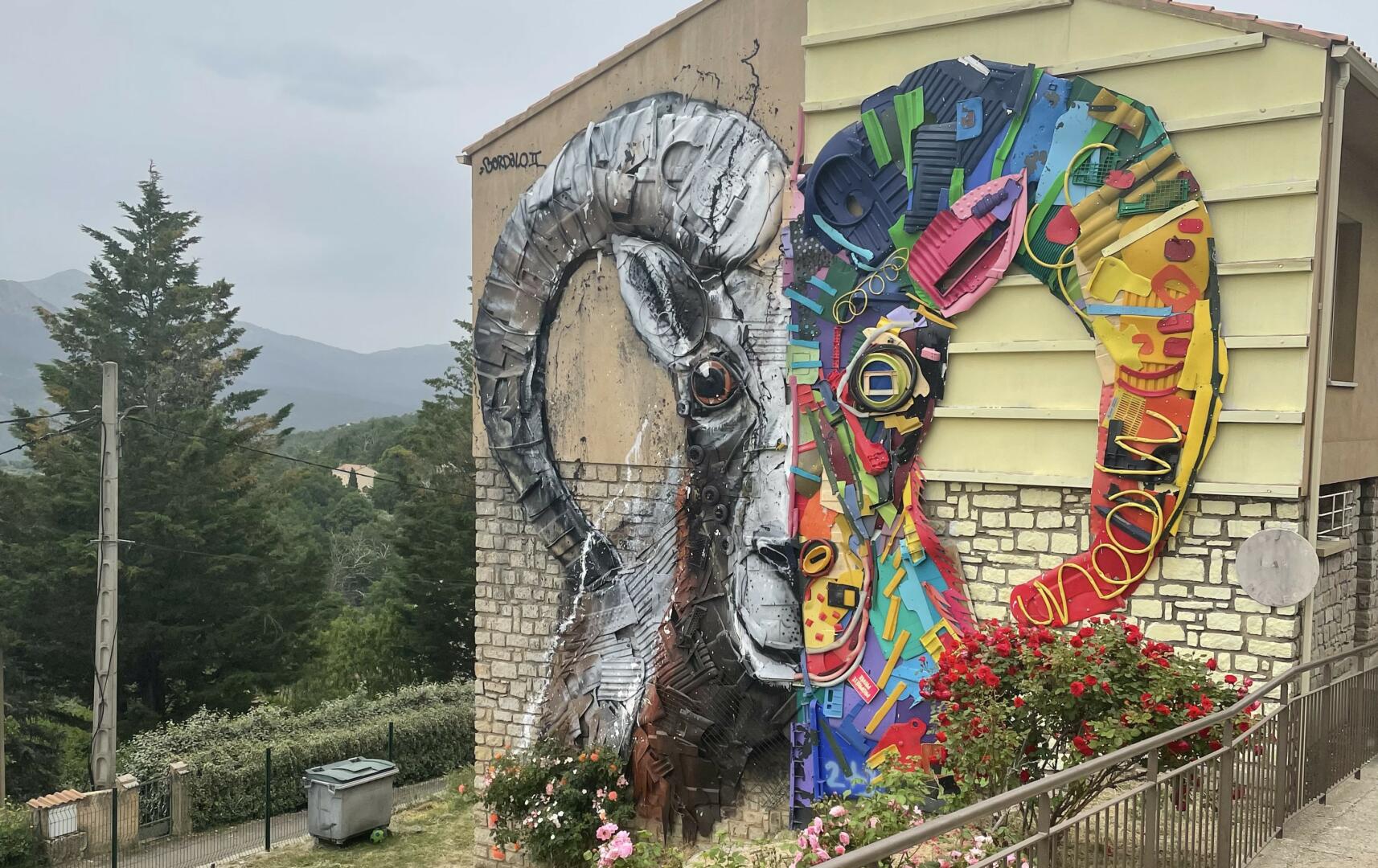 The festival Popularte spreads culture in Corsica since 2020 in an unexpected way. It is safe to say that almost nobody would have ever imagined that street art could get out of town and reach rural Corsica. And yet, against all odds, Fabien Flori and his crew created a terrific festival. Popularte is an experience beyond every expectation we had the opportunity to discover.
A link between culture and social dynamism
Everybody should gain access to art. In all of its forms. Even though Corsican villages abound in cultural richness of many kinds, nowadays expression of pictural art is hard to experiment. This is especially true on a small island where even towns lack propositions. Popularte is a response to cultural access and social dynamism in rural zones. It's all summed up in the slogan "L'arte fora di cità" (art outside town).
As if the idea of taking street art to rural Corsica wasn't already a bit crazy, the heart of Popularte is Lozzi, in the region of the Niolo. You may have heard that this is the highest village in Corsica (1041m). Lozzi wasn't chosen as a symbol, it is simply Fabien Flori's village. It started there in 2020 and some other villages joined the game. Huge faces appeared on old houses' walls, painted or printed and stuck. Some Lego bricks were used to fill holes, wrecked cars found a new life. Wooden doors were carved with faces coming from another era.
Popularte usually takes place during spring. Street artists from all over the world come and use this unusual playground. This kind of exercise takes time and people around have the pleasure to see the evolution of the work day after day. Besides, activities are organized with scholars, so they can finally access education to arts, in a single way. And they will eventually come back with their parents months later to share those good vibes.
Popularte comes back in 2023
The festival is programmed this year too. New artists are invited, and some others are returning. The region of the Niolo remains of course the heart of the festival, but some works will be presented elsewhere.
Here is the program of Popularte 2023. You can follow the official page of the festival on Facebook for more information.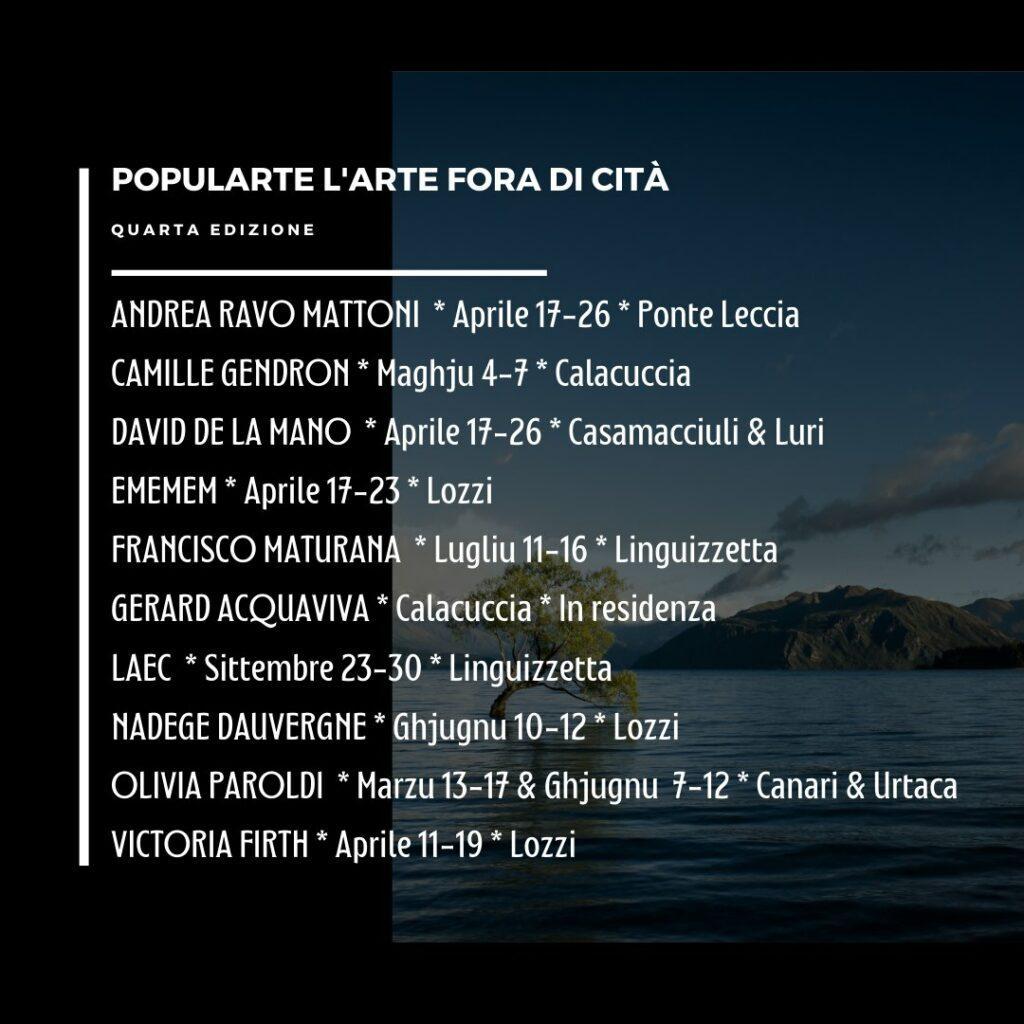 Popularte in pictures