Snapshot from Corsica: The village of Felce in November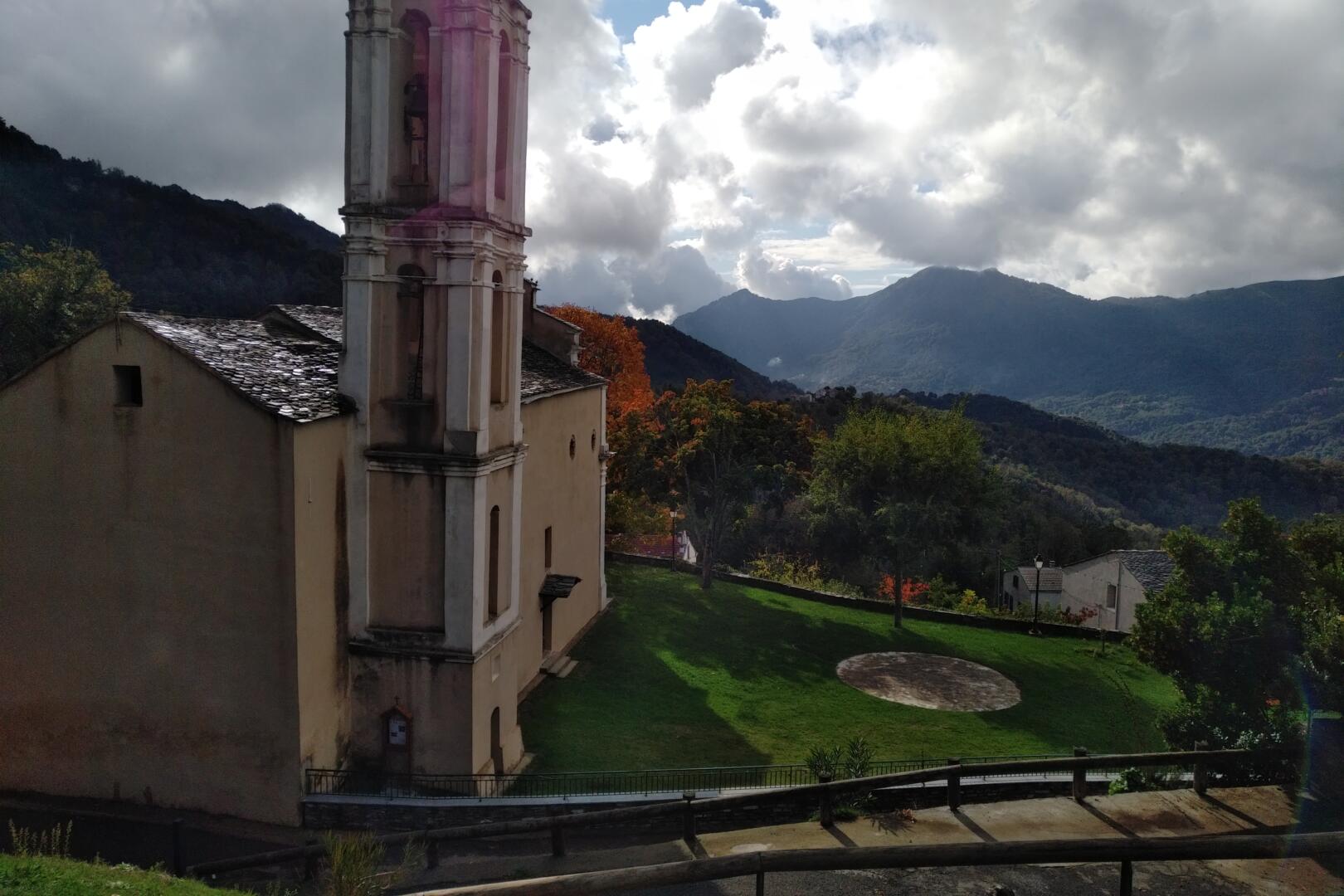 This picture was taken during November in Felce, a small village in northern Corsica. I am not a photographer (not even close to being one), so this picture misses the top of the bell tower. That day, I was so fascinated by the sky, the clouds, the greenness of the square… I took this picture and went on, without looking at it. This is my village, after all.
Only a few people remain in Felce, just like in the other village of the "Pieve d'Alisgiani" (ed: name of the valley). So November is there a very quiet moment of the year. But it is at this time, during those moments, that you can feel the particular atmosphere of an autumnal morning, somewhere in the mountains of Corsica.