The abandoned village of Occi (Balagna)
Today, we are going to discover another abandoned village of Corsica with some pictures: Occi. Those images were taken on the 1st of February 2020, during a family trip in Balagna (Northwest of the island). As I said in a previous article dedicated to the abandoned village of Fiuminale, this kind of place is, in my opinion, something you want to visit at least once in any trip, anywhere.
Time has stopped. There is something different, a feeling of time travel, back when things were different. Above all other abandoned villages of Corsica, Occi is the most famous one.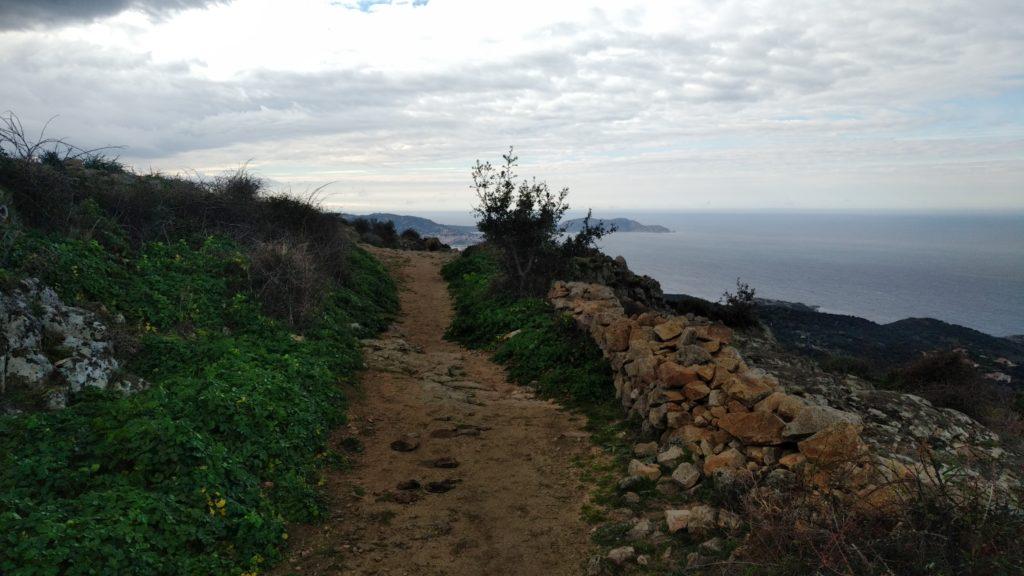 How to reach Occi?
Occi is located above the village of Lumio, halfway between Isula Rossa (L'ile-Rousse in french) and Calvi. The only way to get to the village is on foot. But do not worry, it is only located 20-30 minutes from where you leave your vehicle or bike. All you have to do is to look for the hotel "Casa di mama" and take the path behind. You can not miss it, it is right by the main road, at the northern entrance of the village.
From here, you just have to follow a clean and easy path leading directly to the village. All you have to do is be careful if the weather is wet: the path is covered by rocks (granite) and can easily become slippy. However, it is a walk you can easily do with young children. As long as you are of course well prepared, we are never cautious enough. I would also suggest avoiding this kind of walk -even if easy- during midday in summer.
The village of Occi in pictures
The village of Occi is a small yet "atmospheric" one. No house remains unbroken, only the church continues to live thanks to the work and commitment of some people around. But, once again, you can feel something there, you can see a glimpse of what Balagna used to be.
From there, you can also enjoy a nice view over the bay and all the villages, from Isula Rossa to Calvi.
For more information, please visit the Tourism Office of Balagne's website