We visited the "Casa di e Scenze" in Bastia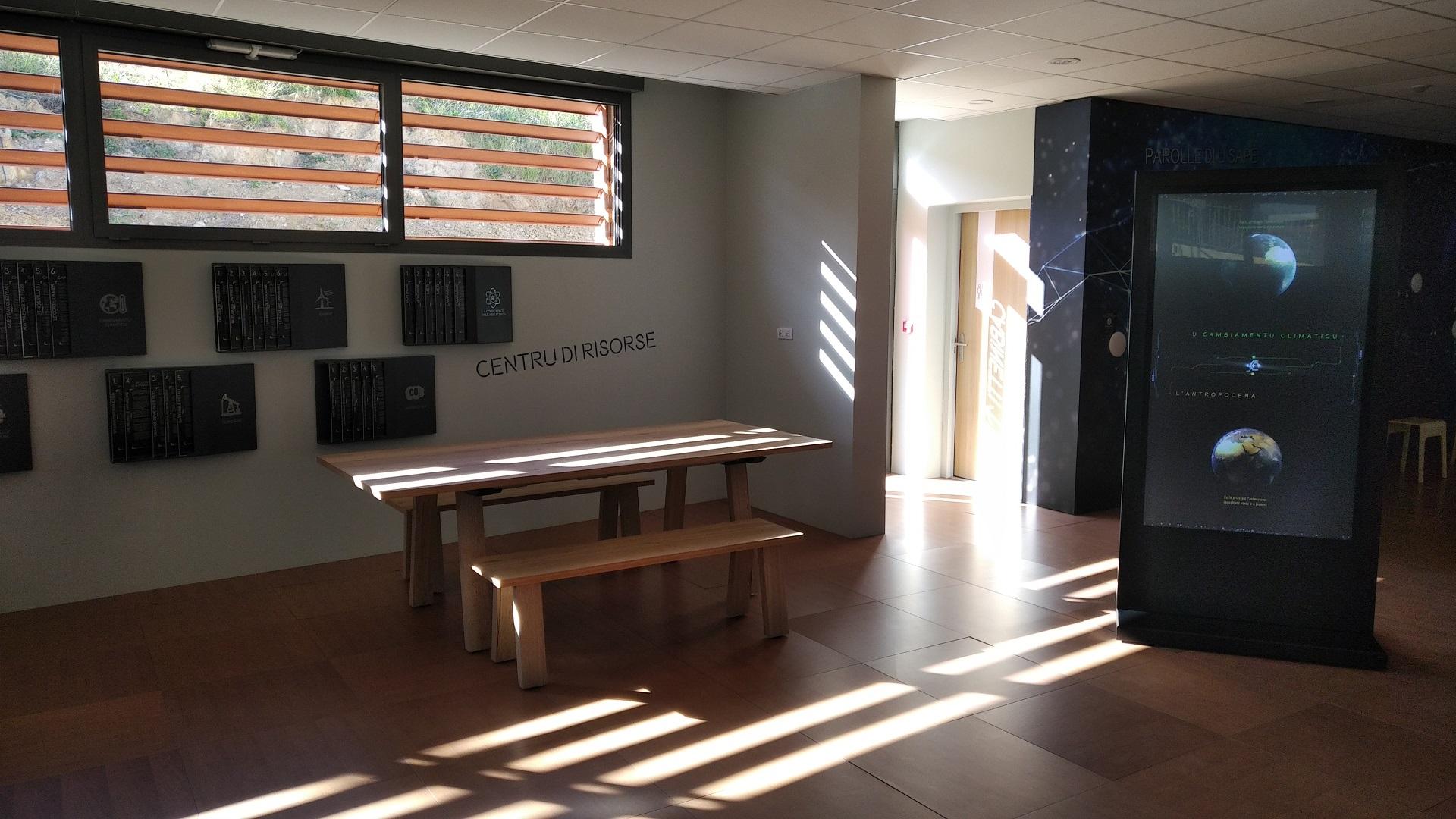 The doors of Bastia's "Casa di e Scenze" (House of Sciences) opened earlier this year. We've been there to visit this place. This is the very first museum dedicated to sciences in Corsica.
Note from the editor : I first wrote this article in italian for the website corsicaoggi.com. If you want to read it in Dante's language, just follow the link.

More specifically, this space informs about and promotes sustainable development. Nature, sustainable energies, agriculture, industrial production, research… These are themes that speak to everyone. To us Corsicans in particular, as we are in a thorny situation regarding the issues of waste management, energy dependence, and more generally salvation of the natural heritage.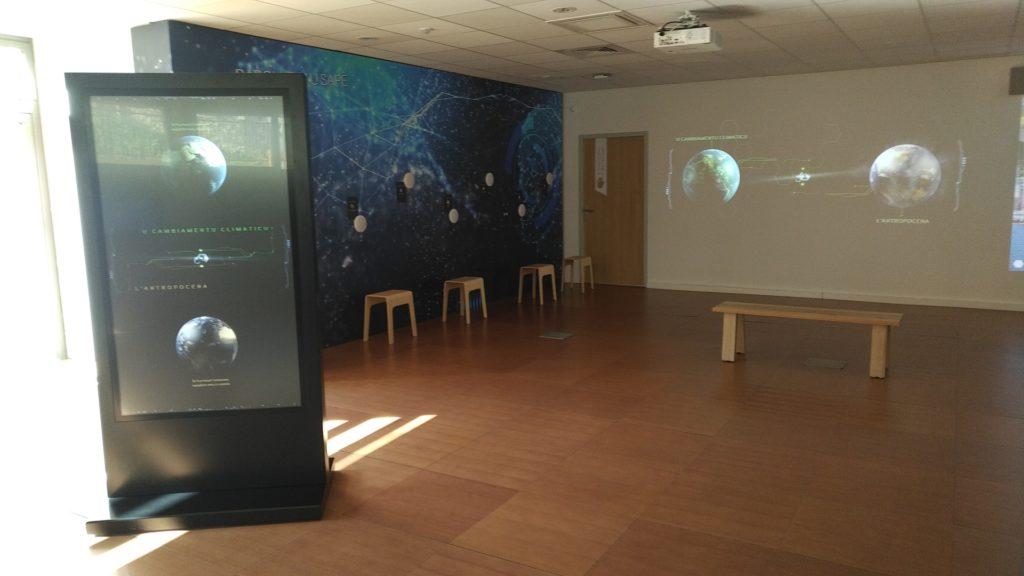 The "Casa di e Scenze" in a few words

The « Casa di e Scenze » is located in the Lupino area (a popular district in Southern Bastia). It is composed of three main installations: the first room of 80m² is dedicated to temporary exhibitions, the second of 183m² is where are shown the semi-permanent exhibitions. Then there is an auditorium with a capacity of 54 seats.

A small structure for sure, but very well thought out in its use of various technologies. For those who have already visited the Galea Park (Taglio Isolaccio) you will feel here the influence of the collaboration made with the historian Fabrice Fenouillere. Everything is precise, well crafted, intuitive, and accessible.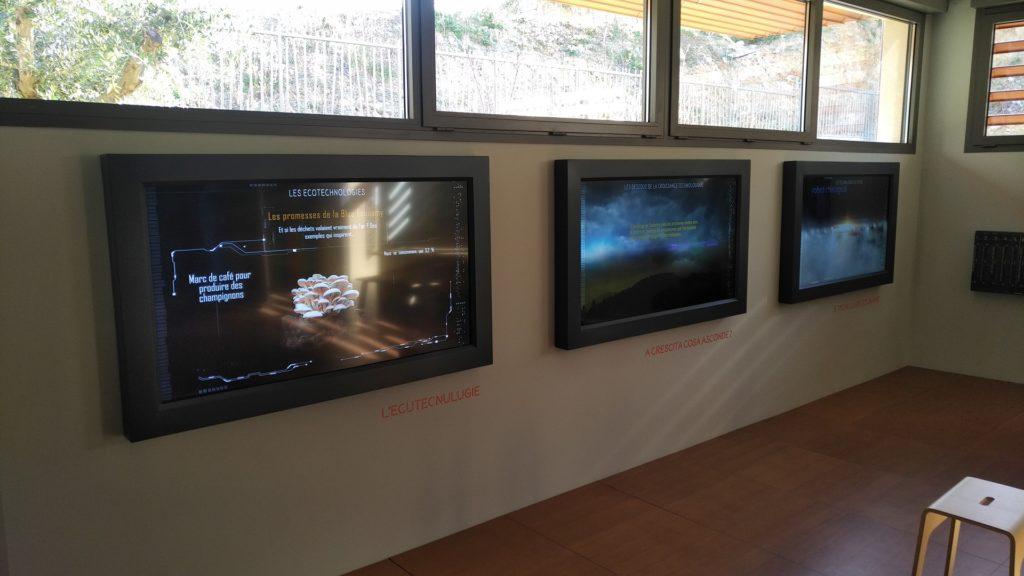 A nice and dynamic experience

Technology skillfully serves discovery. Welcomed by a holographic character (which unfortunately did not want to work for us that day), the visitor discovers several tools for disseminating scientific knowledge. Everything is available in both Corsican and French languages. Videos (on-screen or projections), dozens of thematic maps (about energies, agriculture, fauna, flora, minerals, etc.), and also audio files. They've been made with the participation of Axel Kahn (Biologist), Yves Coppens (Paleontologist) or Jean Jouzel (climatologist) among others.
There is also a touch screen allowing you to discover various pieces of information on how nature has inspired technology. You can also admire the fauna and flora with virtual reality. It is up to you to travel to Africa or the Arctic areas. But the most surprising thing is undoubtedly the Mandarin tree from Kyoto. Filled with 700 sensors, it reacts to human touch. By placing a hand on the leaves of the tree, you can hear various sounds. More or less loud according to your touch rhythm. This is a truly wonderful experience.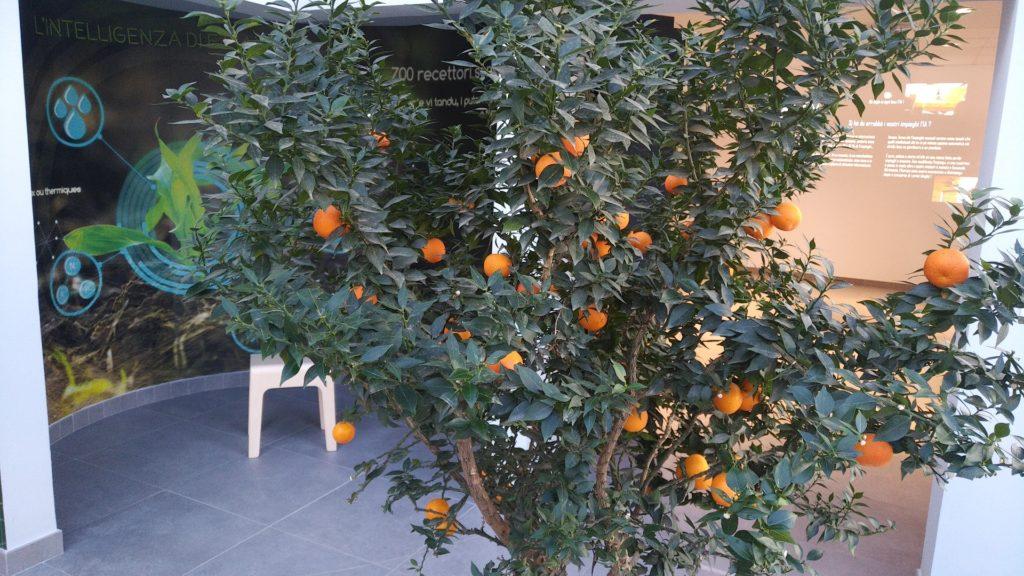 The "House of e Scenze" is a very interesting place. Especially in Corsica where access to scientific knowledge remains difficult for the general public, in the absence of similar structures. This first step is, from our humble point of view, a beautiful achievement.
If you have an hour to dedicate to it, a visit to the "Casa di e Scenze" in Bastia will reward you with a nice moment.
Opening times (this may change considering the sanitary situation)
Tuesday, Thursday, Friday from 2 pm to 6 pm
Wednesday, Saturday from 9 am to noon ; then from 2 pm to 6 pm
Closed on Monday and Sunday