Corsica in pictures #2: villages in Balagna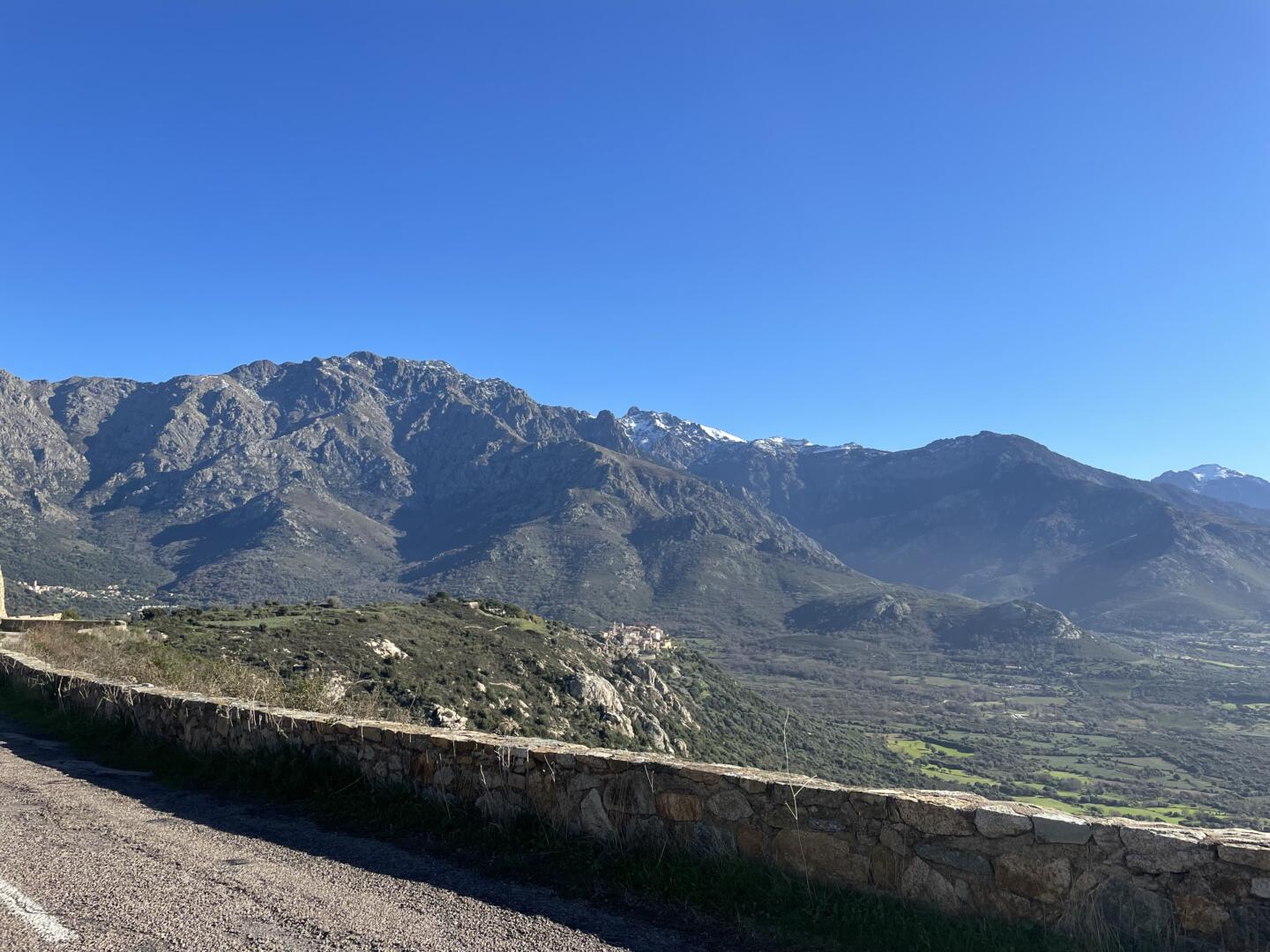 Our Photo Break of the week takes us to the North of Corsica, in Balagna. The micro area of Balagna is among the most famous in Corsica. The definition of "mountain in the sea" makes sense there, as you can easily take height to witness an infinite horizon. The Balagna is a land of contrasts, where Calvi, hyperactive during summer, stands next to peaceful villages.
The best time to enjoy a visit to Balagna is obviously out of summer. Being the second most visited area in Corsica does not help to develop the slow and sustainable tourism we wish here. But we understand that many of our readers will not have the opportunity to discover the Balagna off-season, so we decided to take some pictures and share them.
We took those pictures in February. The weather was great, and the scenery was wonderful. From Isula Rossa (L'Ile Rousse in French) we followed the road passing by some villages, before arriving in Calvi. We passed through Corbara, Pigna, and Montegrosso, not to mention the incredible village of Sant'Antonino. Anyway, we can't wait to go back there and discover more villages in Balagna.
We hope that you will enjoy those pictures! Please drop a comment to let us know what you would like to see in the future.