Corsica in pictures #1: a winter stroll in Costa Verde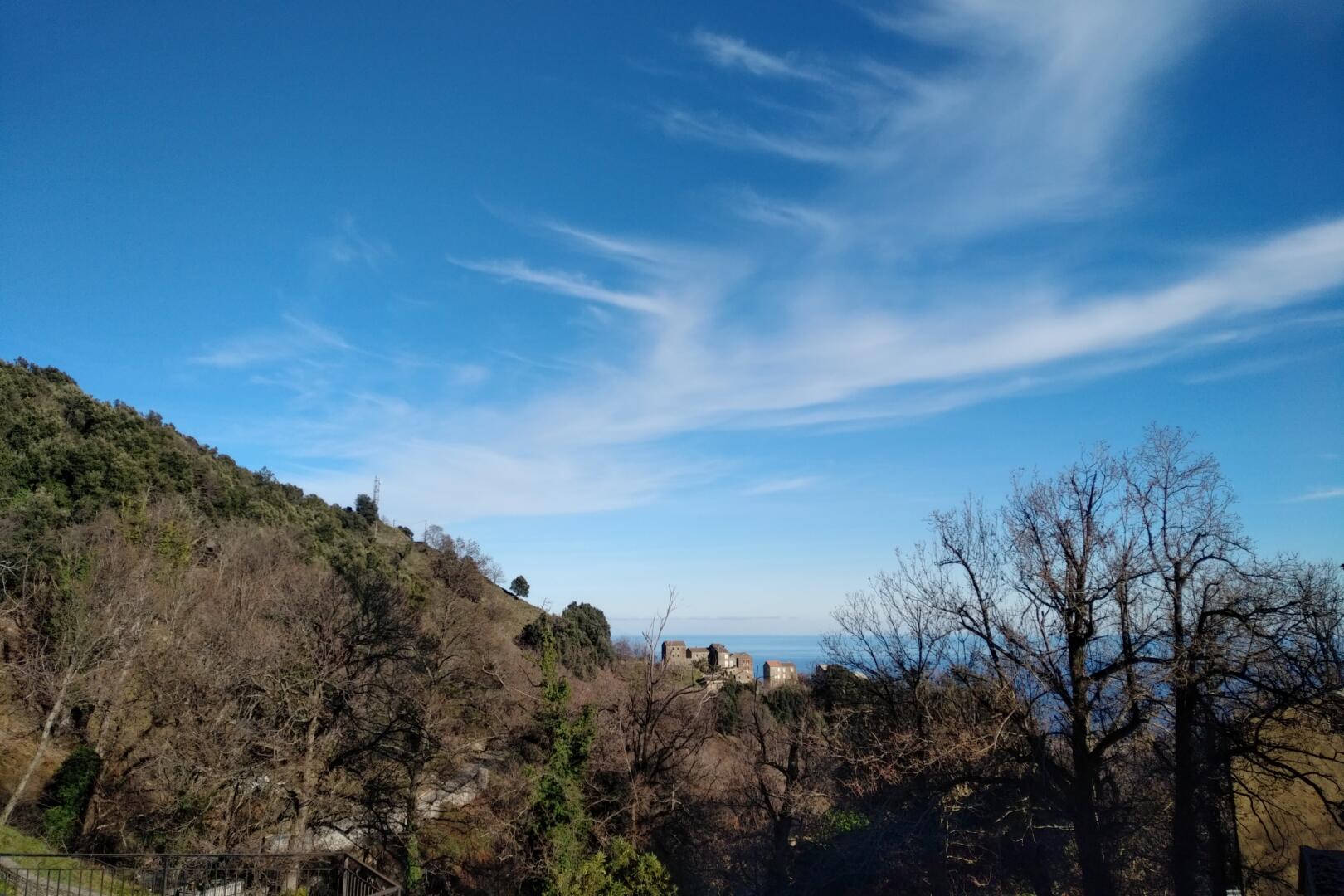 In Corsica, winter is often the perfect time to take a walk outside. Winter gives the sky a deep and wonderful blue taint. The (almost) always mild temperature invites us to leave home to enjoy some fresh air, far from the mass tourism. Corsica during winter is undoubtedly a different place from the one you may experience during summer, as some villages seem asleep. Some roads can be absolutely desert for hours, which is perfect for a walk or a bike tour.
Enjoying Costa Verde in Winter
Here are some pictures we took during a sunny January afternoon (2020), around the villages of Costa Verde. This region from the northeast of the island is representative of what you would expect from the Corsican East Coast. Small villages attached to the mountain, old baroque churches, and small roads that lead to peaceful places. Yet those pictures are almost four years old, everything you see here is still exactly the same. Costa Verde in winter is a snapshot of what everyday Corsica is like in rural areas.
With this gallery, you will discover Santa Lucia di Moriani's Church, as well as San Giovanni's and San Nicolao's. The bridge, tunnel, and waterfall you see are located along the road between Santa Maria Poggio and San Nicolao. If you're around and wish to visit those locations, please note that the road can be tricky at some points (around the waterfall mostly). Going there with a big car can be tough! The best way to discover this area is on foot from Cervione or San Nicolao (Paddulella), or on a bike. A lot of hiking trails are passing around those villages and the waterfall, so taking a few hours walk i by far the best option.
Update 2023: we published a few times ago pictures of the same area during spring. You can check them here!
For more information about Costa Verde and its villages, you can visit the official website of the local tourism office.