Corsica in Pictures #6: Sky of Corsica – Part 1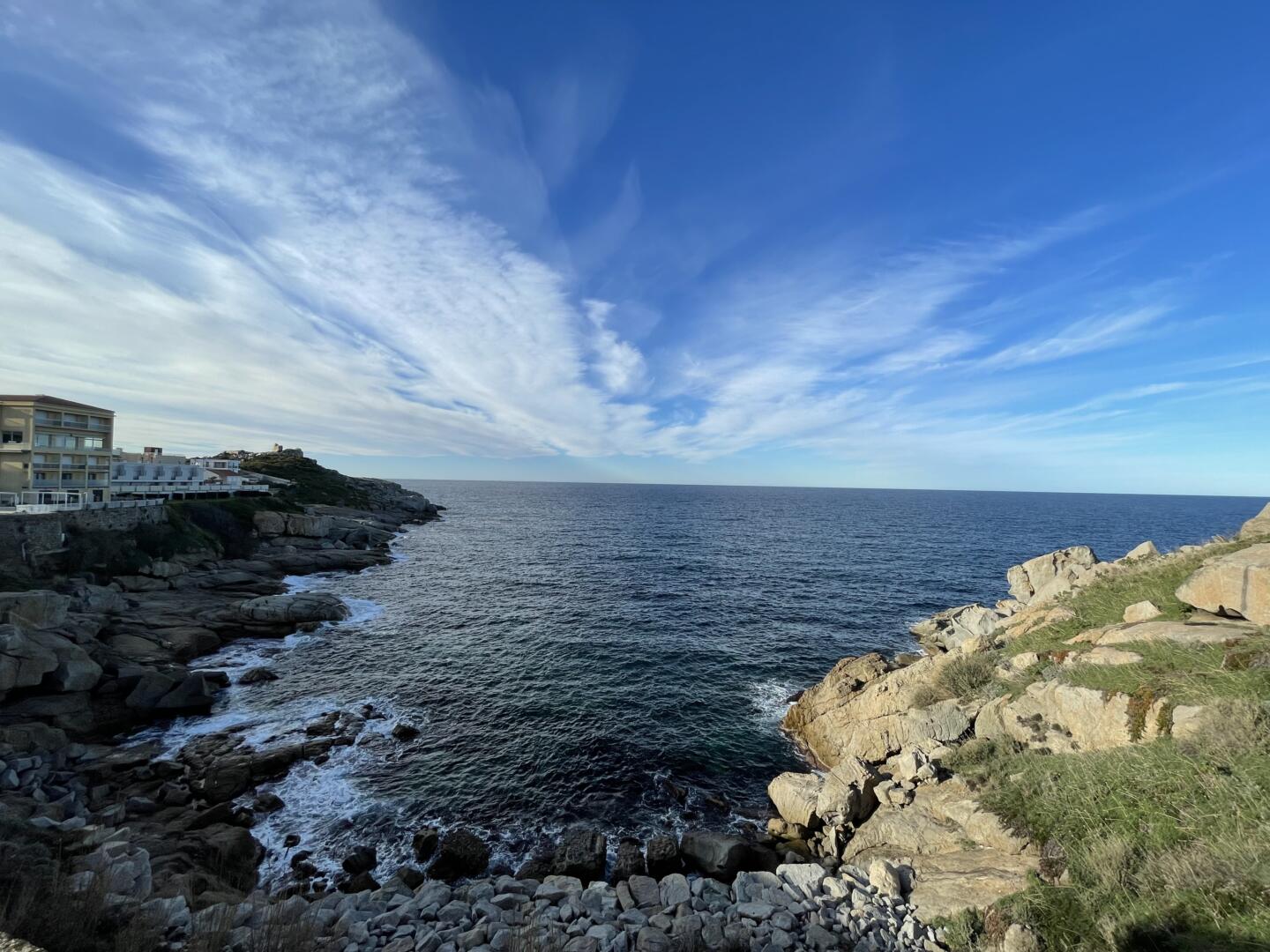 We recently updated our Instagram account. Among the numerous photos we took this year and before, some were celebrating the sky of Corsica. We are blessed with a sky devoid of pollution and it is still a pleasure to witness it. So we decided to take a few of them and share them with you here. These aren't obviously the work of professionals, just nice moments captured during casual walks most of the time. We hope you will enjoy it!
The sky of Corsica during a quiet summer night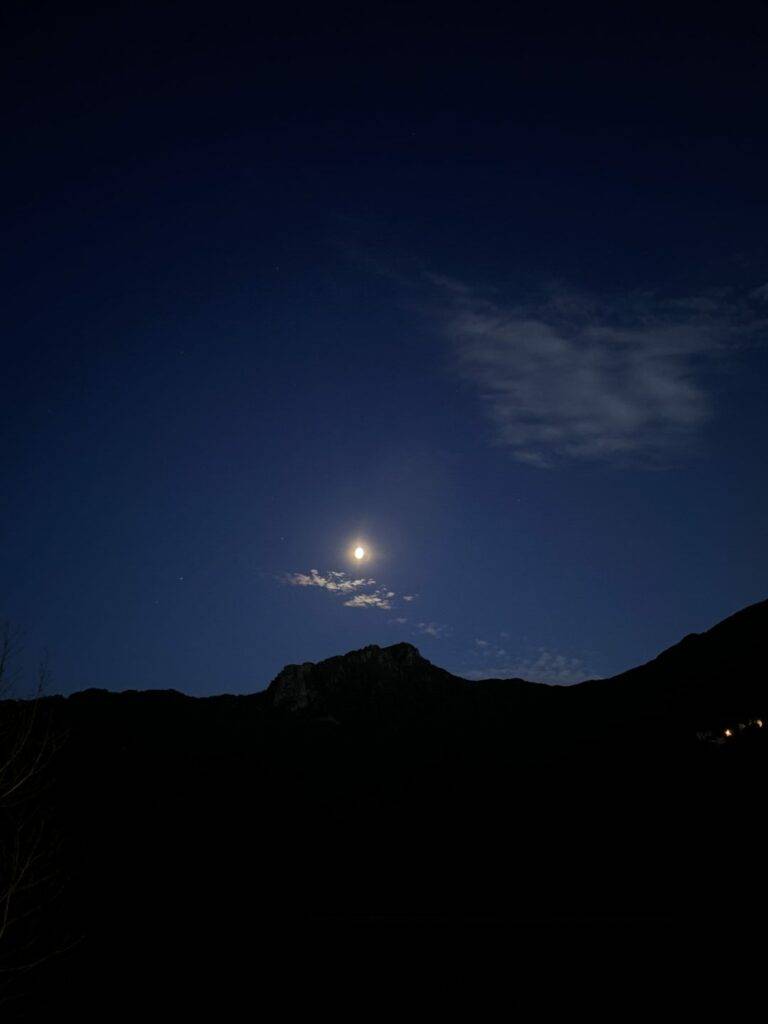 We took this photo in July 2023. We were sitting outside in our village and could appreciate the moon slowly rising upon the mountain. We are not experts so it was quite difficult to catch this nice moment. After a few tries, here is the result.
The famous sky of Balagna from Calvi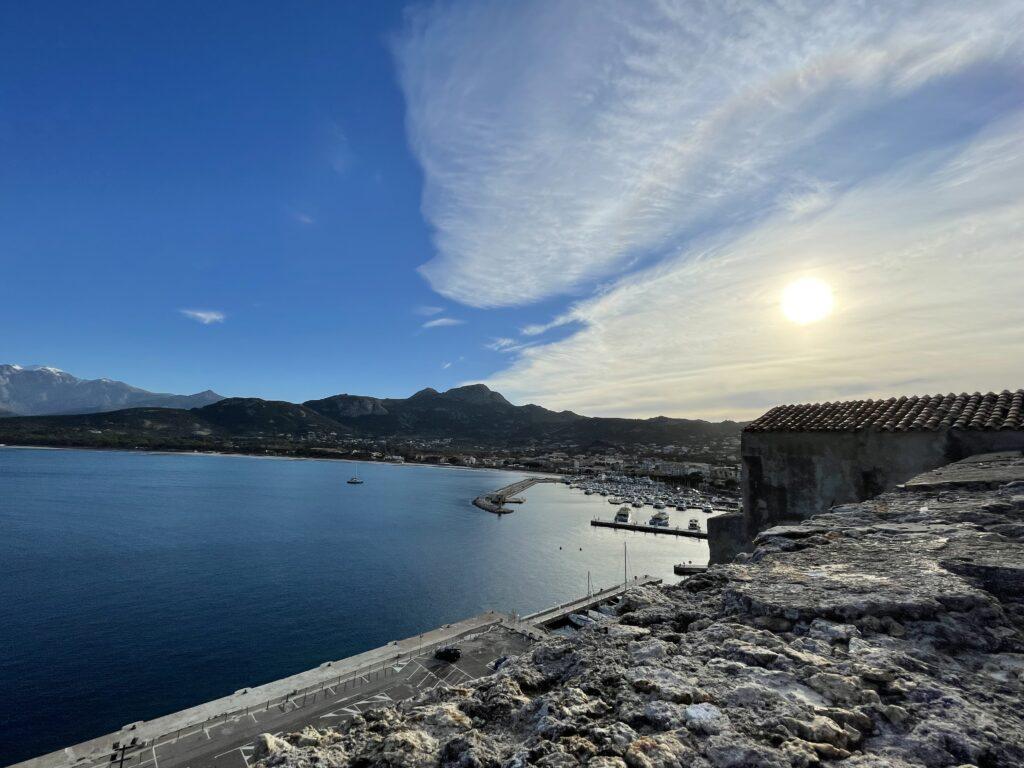 There is for sure something with the sky in Corsica and even more in the region of Balagna. It is the northwest part of the island, famous for hosting Calvi, Isula Rossa, and Sant'Antonino among other amazing places. The sky there has something other regions don't. To such an extent that it gave inspiration to the popular Corsican band "I Chjami Aghjalesi" for their song "U celu di Balagna". Here is a photo we took during winter 2022.
Looking at the Eastern sky in Corsica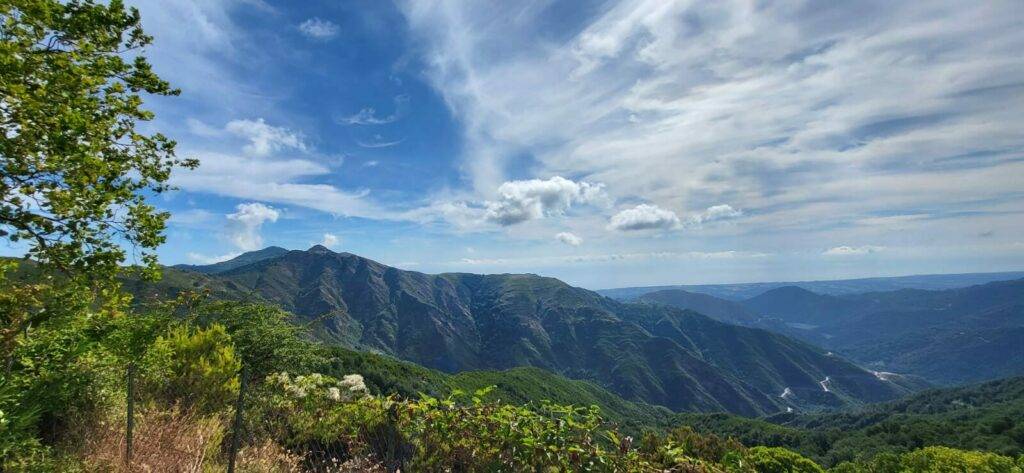 This one was taken in August 2023. We took a walk to the chapel of Sant'Alesiu. You can see from there the Tyrrhenian Sea and the islands of Montecristo and Elba. The sky looked like an impressionist painting on that day. We hope this picture manages to make you feel that.
Sky on fire during sunrise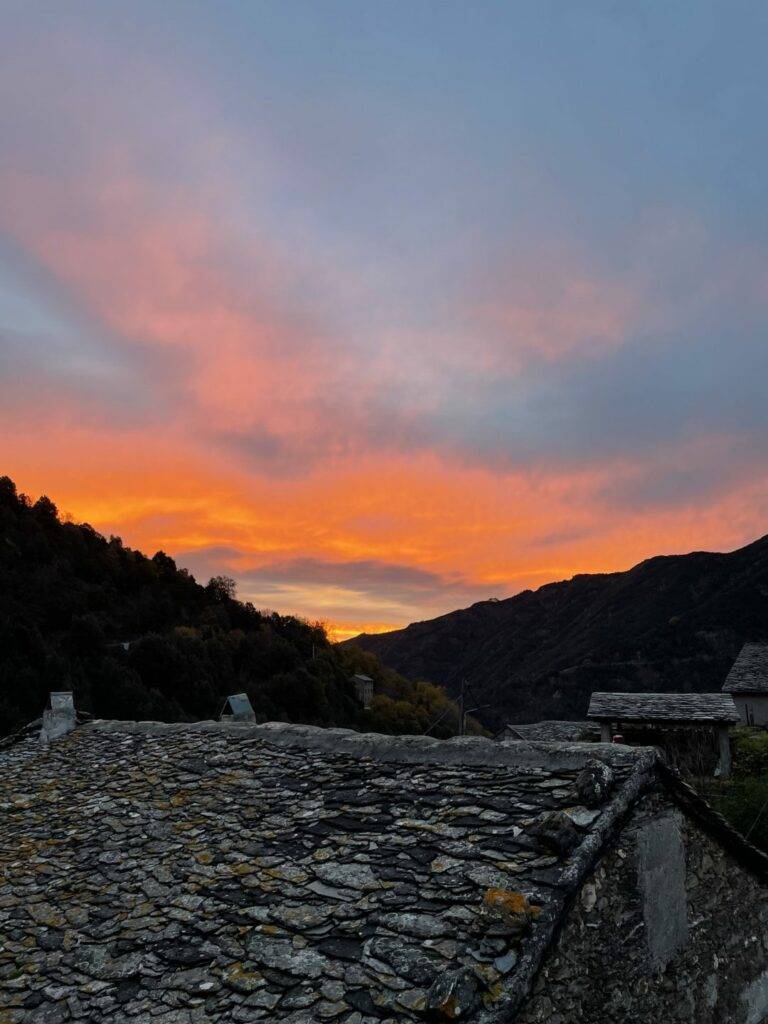 This photo is one of the many we took from our home. On that morning, it looked like the sky itself was burning! Oh, and that's an interesting picture of the traditional roofs of the houses in Castagniccia and some other regions in Northern Corsica. The stones used to cover the roofs are called "teghje".
In Aleria, it looks infinite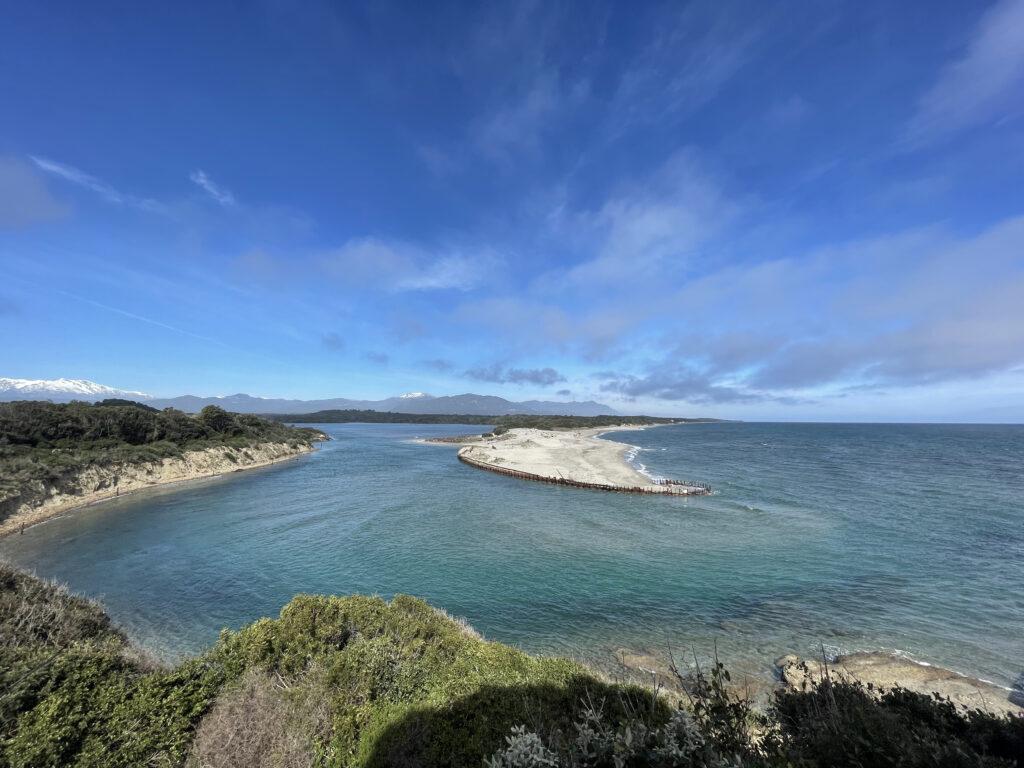 You may have already seen this picture on our site. It was one of the ones that illustrated our article about the "Mare è Stagnu", a walking path in Aleria. I really like this picture, as it shares the feeling of infinity suggested by the sky when observed around the Oriental Coast.
---
That's it for today's photos! We hope you appreciated it. We will provide more pictures in the coming weeks, so don't forget to come back.