Waste sorting in Corsica: how to use the colored bins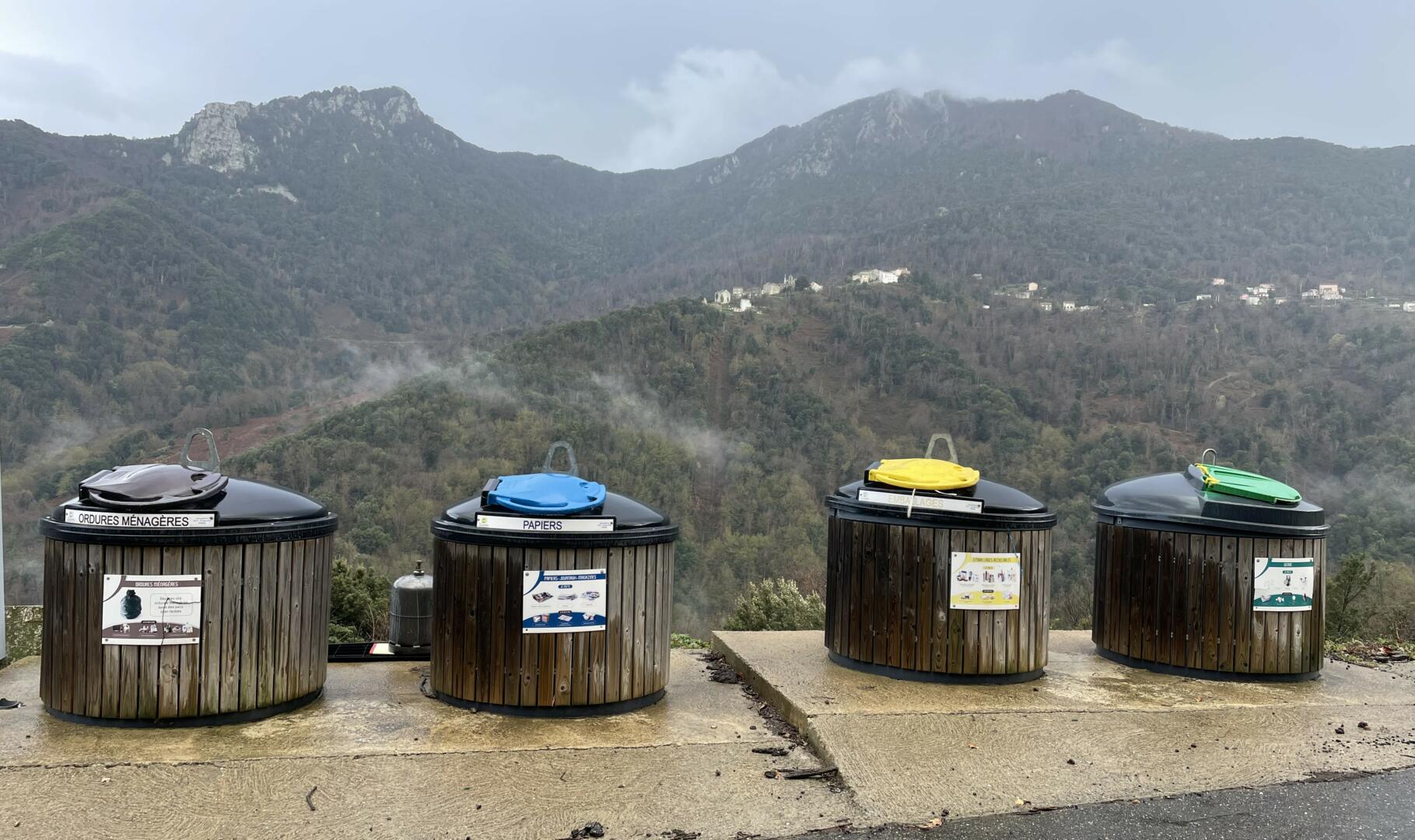 How should you deal with waste sorting in Corsica? The idea of taking a few lines to give you some information came simply after seeing the Parisian situation regarding garbage. Yes, times are hard in some French towns with the massive protests against the recent retirement law. But I know, that's not the point. From now on I'll stick with the subject of our article: waste sorting in Corsica.
Simple, yet crucial
You may wonder how you will manage your garbage during your next trip to Corsica. That is a great thought. We are all aware of how tourism deeply affects waste management so every action counts. So, here is a quick overview with some information gathered on the website of the "Syvadec". It is the organism in charge of waste management on the island.
You will come across four types of bins in Corsica. The black (or brown) one is the one you want to use as less as possible. It is meant to receive everything that can not be recycled, but here is the thing: waste management has evolved in Corsica, and today, almost everything can be sorted. Furthermore, compost bins will become mandatory in France, for everybody, in January 2024. So black bins will somehow disappear in the future.
From now on, we have to concentrate our efforts on the three colored bins. They are yellow, green, and blue, and they are spread all around the island. You may find some local guidelines depending on where you stay, but overall the system works on the same basis. And don't panic if you're going out of the cities and main tourist spots (I hope so!), every single village has its colored bins. Rural Corsica is even often better covered, in comparison to towns.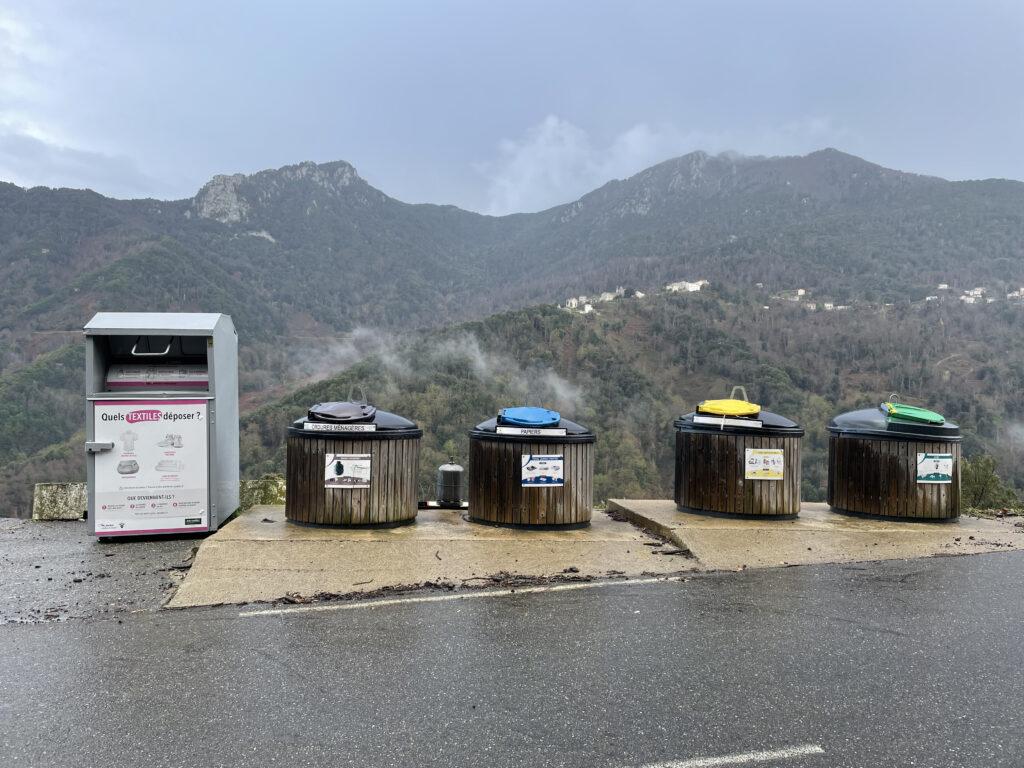 Yellow, green, and blue are the three colors of waste sorting in Corsica
Let's take a look at the three colored bins you will find in Corsica. The green one is here to receive the glass. You can put inside bottles and containers like pots, and flasks, whether they were receiving food products or cosmetics. No need to wash them or separate the cap, the machine will take care of it. Be aware though that you can't put in the green bins things like dishes or light bulbs.
The second type of bin dedicated to waste sorting is blue, and it might be the one you're not going to use often. Blue bins are here to receive paper, books, magazines, and every other type of printed product. You don't have to release the hooks or the laminated covers. Again, the recycling machine does it on its own!
Last but not least, the yellow bins are used to collect packages. Our best friends. Let's put inside cardboard packages, metal packages, and of course, plastic ones. Basically any type of food, medicine, or cleaning package. Don't forget tough that it is important to separate every part of the package (the operculum from the pot, for example), so the recycling machine can do its job.
It is also important to note that you don't need to put your "yellow garbage" in a bag in order to throw it. You can simply put everything in the bin. Possibly in a transparent bag, but not a black/opaque one. And don't waste water to wash your packages, that's unnecessary.
One last word
You know now the basics of waste sorting in Corsica. I hope you will do your best to help keep our island clean (I know you will). Let's just take a few seconds to talk about one last type of bin.
If you ever need to throw away some clothes, be sure to use the recycling container dedicated. You can easily find one. The thing you put inside will be reused if good enough or recycled. So in any case, the ending is right.
Discover more: browse the Ecotourism category

We simply don't want you to go away