Corsican Food: how to cook the famous "pulenda"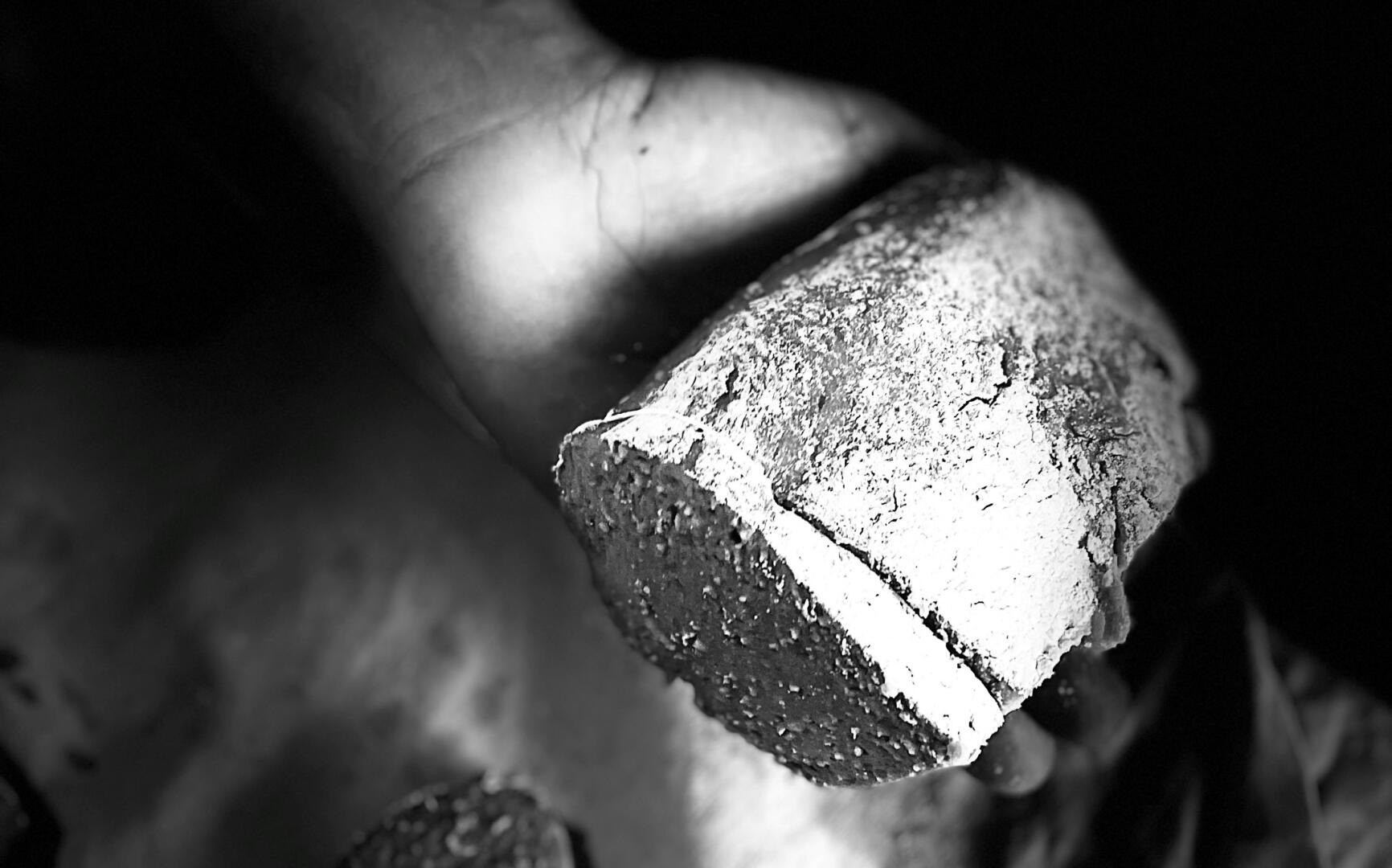 There is one thing we can not deny. Us Corsicans love to eat! Especially familial, generous meals. When we eat one of the many specialties our island offers, we tend to compare, examine and look for reviving some experience. It's not just about eating, it's pursuing happiness. I'm sure you're one of that kind too, and that you may already have checked what Corsica has to offer. Good news: you've just found the king of all Corsican meals.
A piece of Corsican's traditional cuisine
Corsican society has been for a long time pastoral. Even today the legacy lives on and provides great food. So we are a land of strong cheese made of goat's and/or sheep's milk, of charcuterie with many tastes and particularities, depending on where on the island it is produced. The Corsica food "Trinity" is completed with chestnut flour, from which we cook many dishes. Above all, the "pulenda".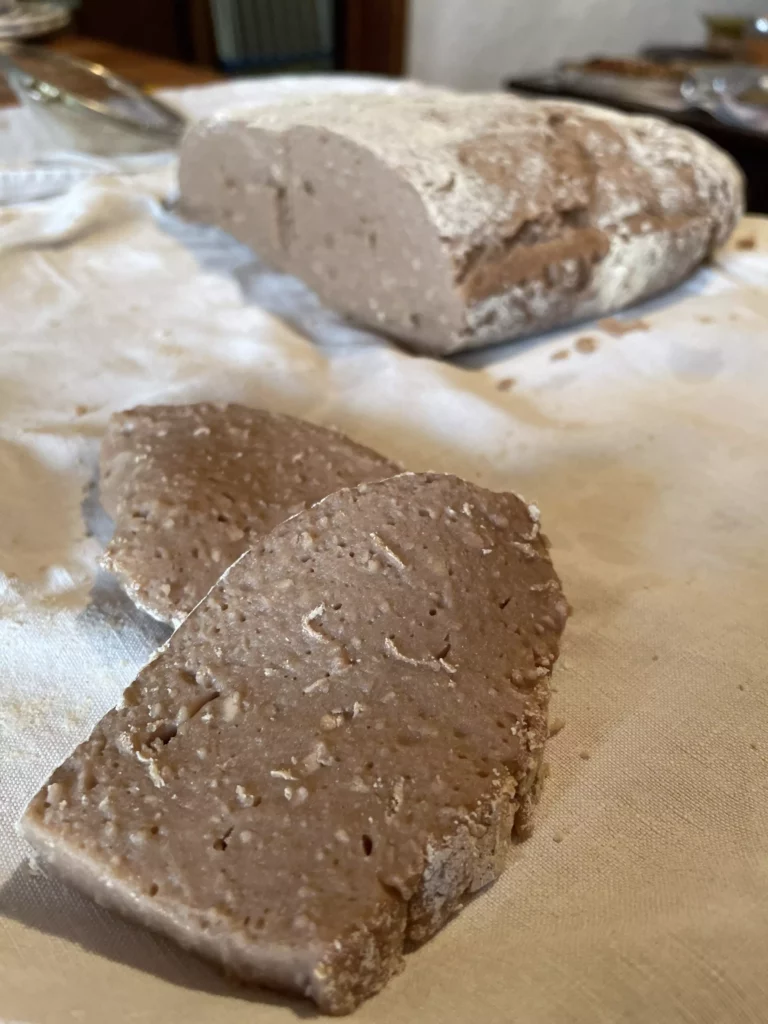 "Pulenda" sounds like the Italian word "Polenta" and it is not a coincidence. In both cases, you have to mix one ingredient with water and a bit of salt. And that's pretty much it. However, unlike its Italian false cousin made of cork, the Pulenda casts its magic beyond the addition of flour and water. First of all, you have to use flour of quality. It may sound obvious, but chestnut flour is really a very tasty product in itself. Strong, sugared. This means that an average product will purely and simply ruin your work. So do not hesitate to search, ask, and preferably grab a flour that is labeled "AOP Farina Castagnina Corsa". A pledge of quality.
Preparing the Pulenda requires arms in good shape. Yet the recipe is simple, but a true and good Pulenda can only be obtained by stirring energetically to avoid leaving some lumps. Your Pulenda will be sweet. You may want to enjoy it with some fresh goat cheese, fried eggs, bacon, and of course a good "figatellu". The figatellu is one other famous Corsican specialty, a charcuterie made of pork meat and liver. We'll soon have an article about it.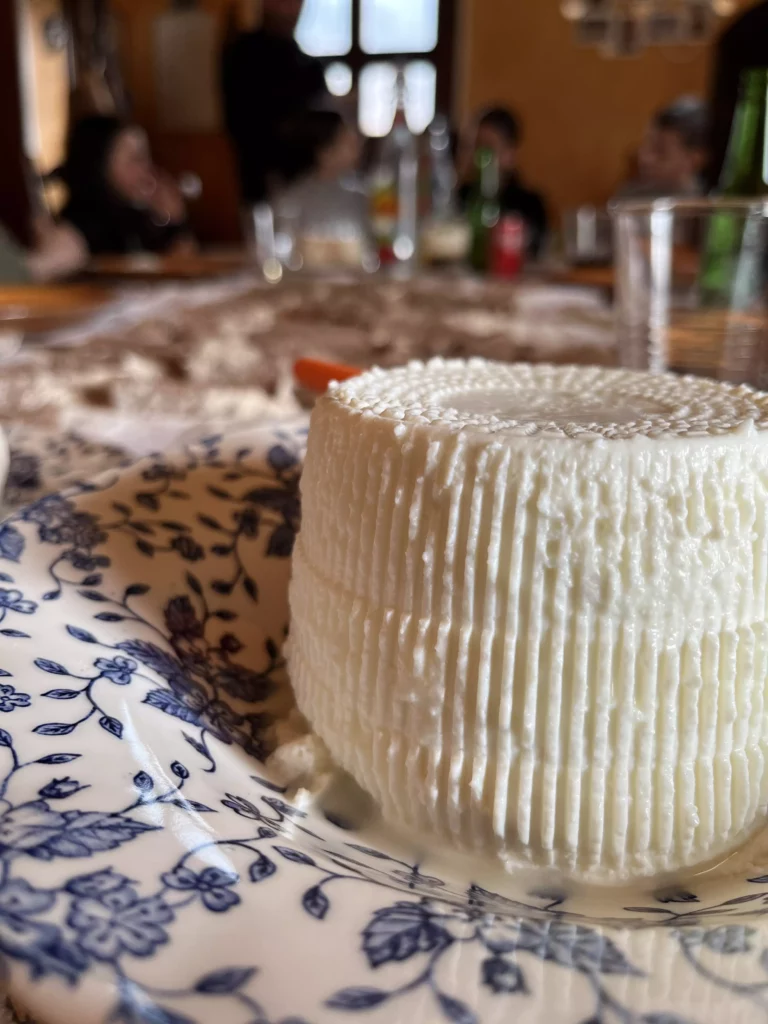 Willing to try some Pulenda? Here is the full recipe, provided by the official website of the AOP Farina Castagnina Corsa. We give you also at the end of the article the link to buy your chestnut flour, with shipping available across Europe. Pulenda is a typical wintry meal, so now is the time to enjoy it!
Pulenda: the recipe
Ingredients :
1,5L of water
1kg of chestnut flour
3 pinches of salt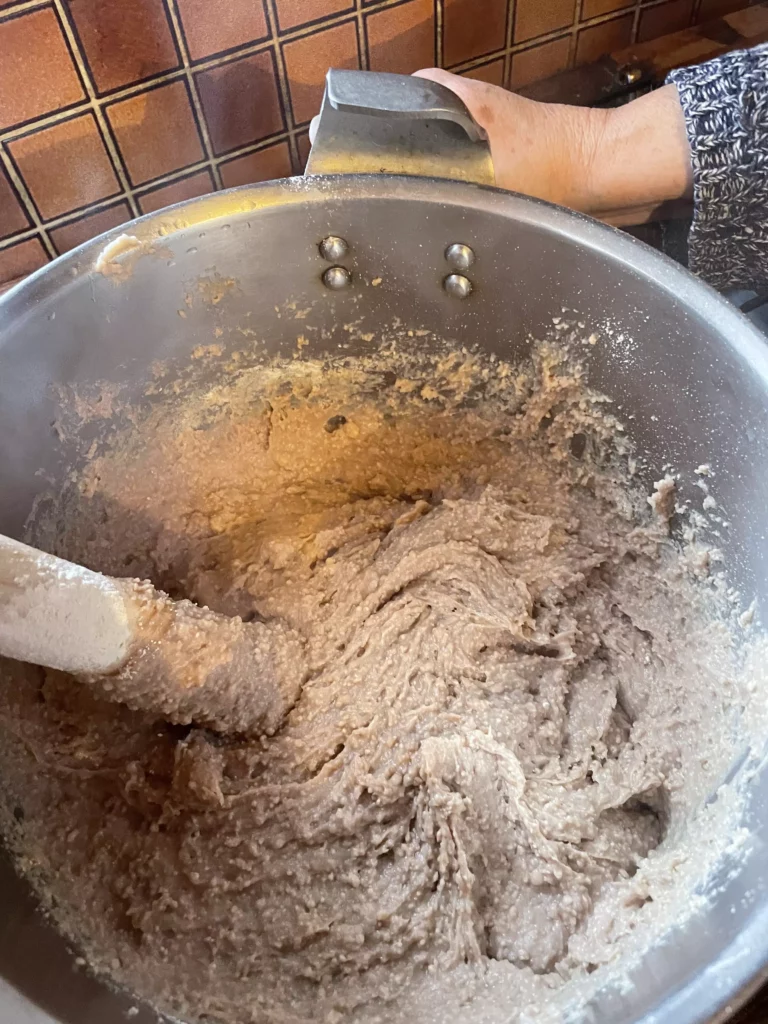 You may want to use a large pot.
Bring the water to a boil. Add the flour at once and stir with a wooden roller (in Corsica we name it a "pulendaghju", basically "a thing designed to cook the pulenda"). You may want to remove from heat from time to time but never stop stirring.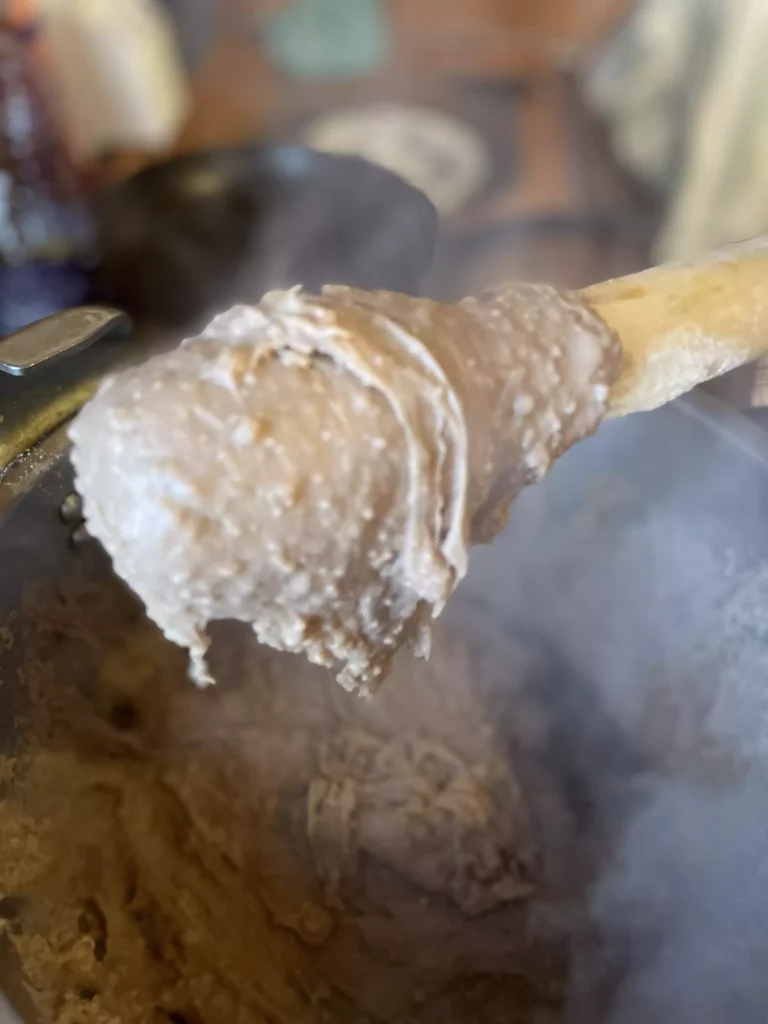 The Pulenda is ready when it forms a ball around the wooden roller. From here, you have to sprinkle the top of the preparation with chestnut flour, before overthrowing it on a towel (previously sprinkled with chestnut flour). Lastly, you have to wrap it with another towel for five minutes.
Sprinkle the preparation with some chestnut flour and cut some slices with a cutting wire… And you're ready to go!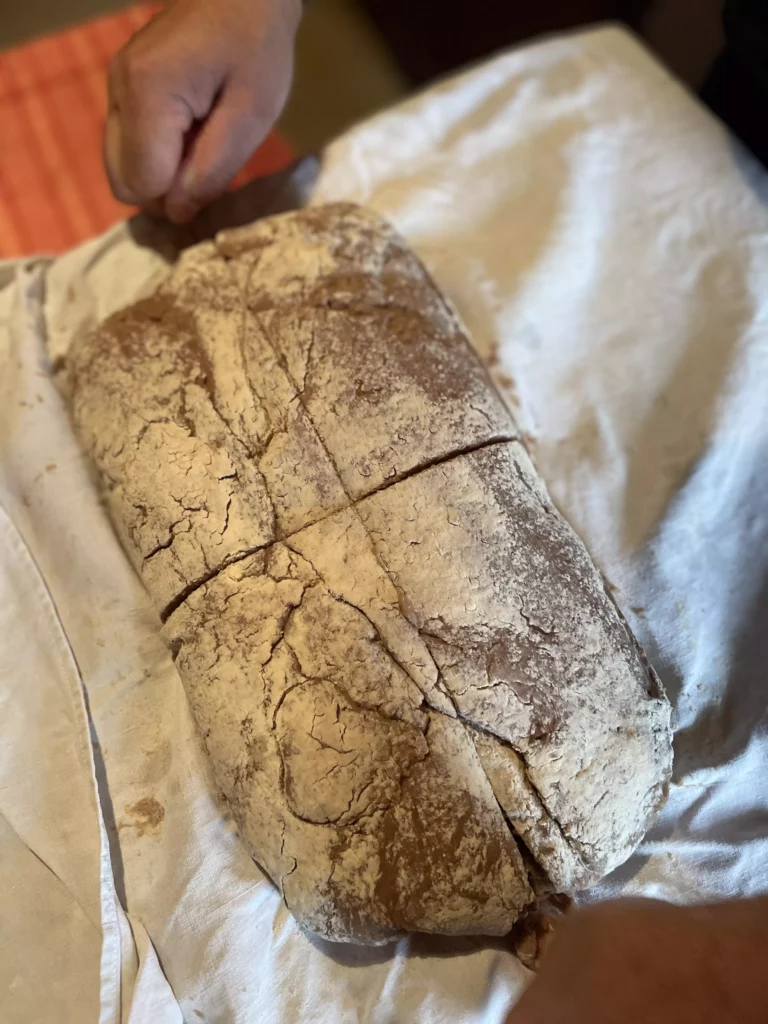 Order your chestnut flour
If you want to try this recipe before you come to Corsica, you can order some with our partner, l'Acqualina. This small familial company produces chestnut flour since 1988 and sells it directly to customers. Their flour is labeled "AOP Farina Castagnina Corsa" and "Biological Agriculture".
Follow this link to discover their website (in french).