Visit the Convent of Alesani: all you need to know for 2023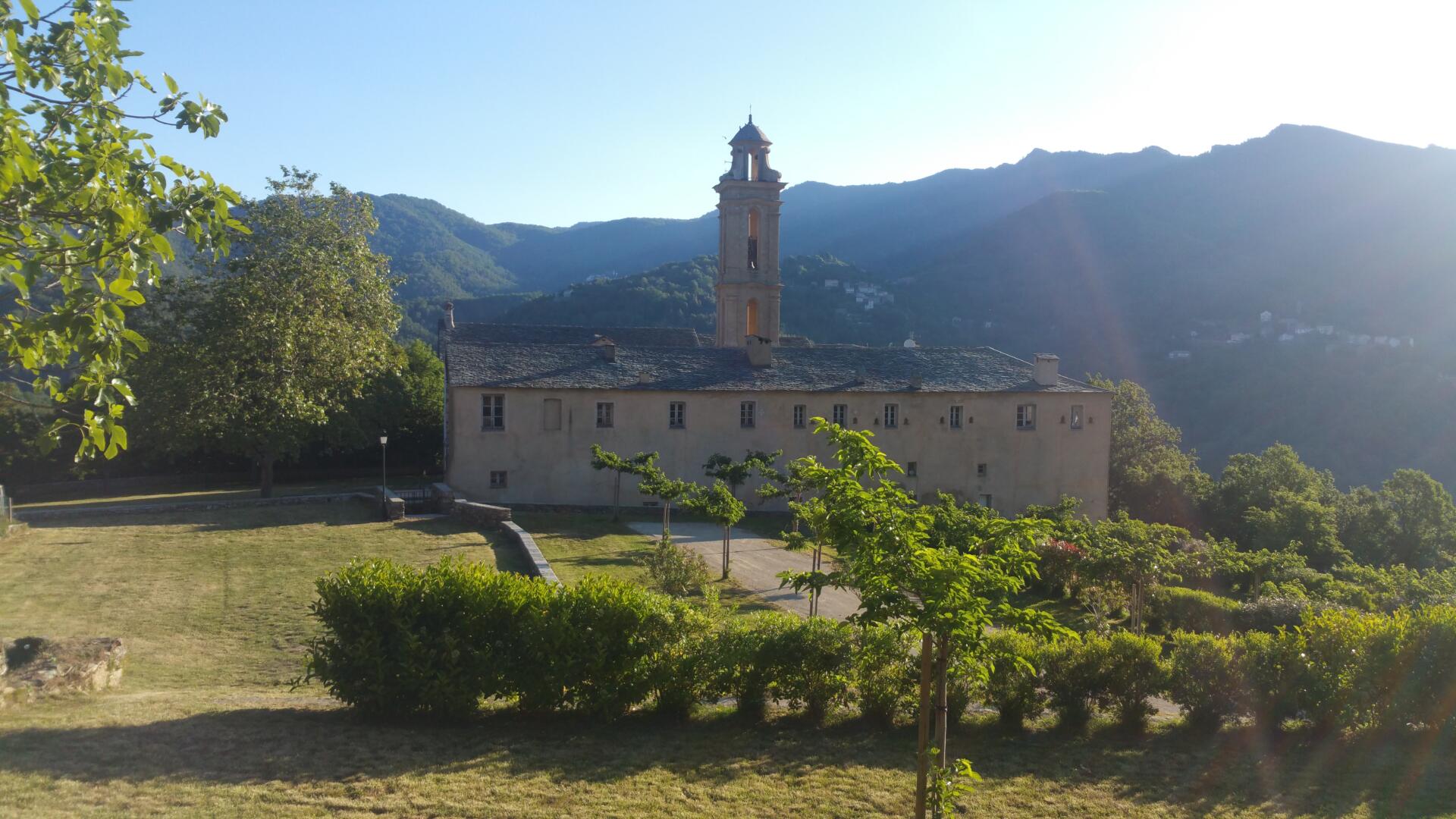 If you are into history and heritage, you must visit the Convent of Alesani. It is not only one of the best-preserved Franciscan convents of Corsica but also an essential place in Corsican history. This convent is a testimony to the evolution of the island through the centuries. If you want to learn more about it, a previous article we wrote will surely make you want to visit the Convent of Alesani.
You may now wonder how and when it is possible to visit the Convent of Alesani. Like many of the churches situated in rural and remote areas, the convent is closed most of the time. There is however a local association, created thirty years ago, which opens the doors of the place and offers commented visits during summer.
Dates and times available to visit the Convent of Alesani in 2023
From the 1st of July to the 30th of August
Every Monday and Saturday, from 3 pm to 7 pm
Every Wednesday from 9 am to 1 pm
The commented visit will last 20 to 30 minutes. It is available in French, Corsican, English, Italian and it is totally free. Needless to say that you can make a donation to the association if you appreciate the visit. The kindness of the visitors helps things go and get better every year!
There is no need to book your visit. If you come with a group of people and wish to visit the place outside of the opening dates, you can ask the association, there may be something doable. Contacts and further information are available (in French) on the official website of the association, here.
One last word: if you're coming to Corsica in mid-September, the Convent of Alesani can be visited during Heritage Days. It is one of the best moments to get to the Convent of Alesani, with some animations and expos available alongside the commented visit.