The abandoned village of Fiuminale, Corsica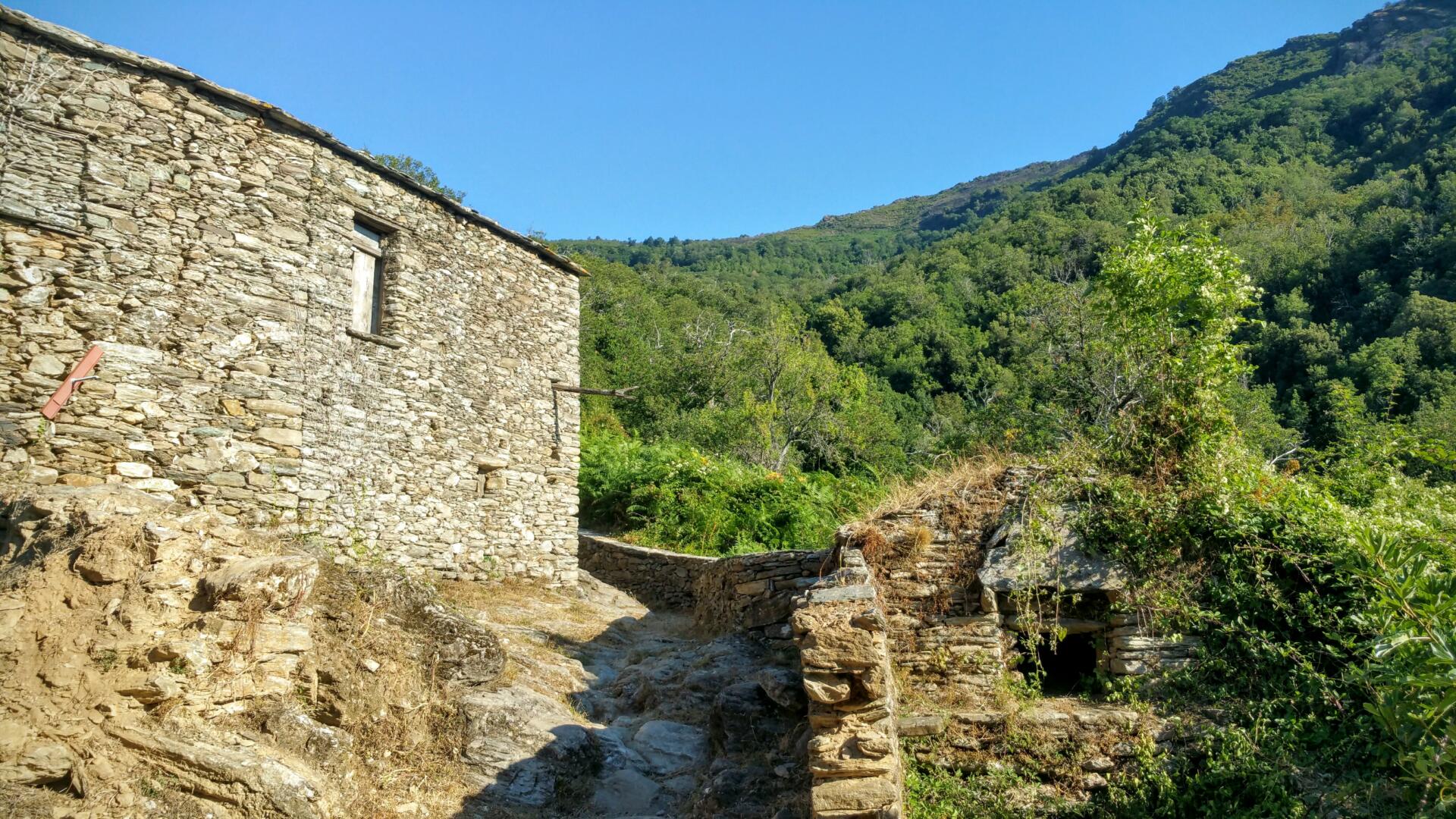 A few days ago, we looked at some winter pictures of the region called "Morianincu", part of the so-called Costa Verde. It is a place of northern Corsica that changed a lot in the last three decades. In particular when we look at the coast which is developing fastly (a bit too much, in my humble opinion).
Traveling to the past…
Often, when a village, a city, is growing fast, others may be struggling. That was the case for Fiuminale, a hamlet of Velone-Orneto which saw its last resident leave in 1980. Composed of two parts (Fiuminale Suppranu -higher- and Fiuminale Suttanu -lower-), the hamlet is now abandoned.
I always found in abandoned villages a very particular feeling. No one lives here anymore, nature slowly regains its rights. But somehow, you can still feel the life that used to fill the place. A wooden door, a wall still proudly standing, a fountain… Visiting an abandoned village -considering it has not been deserted for violent reasons- is an experience everybody should live at least once. It connects you with the past in a positive way.
How to reach the abandoned village of Fiuminale?
Fiuminale is an easy place to reach from the road linking the Costa Verde's villages together (D330). You can leave your bike or car at a place called "Ponte di l'Infernu"("Pont de l'Enfer" in French, you may translate "Hell's bridge"). It is situated between the villages of Santa Lucia di Moriani and Poggio-Mezzana. From there you take a 30mn walk to reach Fiuminale Suttanu. The path is always clean, quite easy. But you should always remember that you are in the mountains, so be sure to be prepared!
Even though Fiuminale is abandoned, people around are still attached to the place. The small chapel has been renovated in 2012 and every 1st of May, everybody gathers there to talk, drink, eat and make the place alive again. Even if it is for one day. During spring-summer, you may even encounter a shepherd who stays in Fiuminale during those hot seasons with its goats.
Here are some pictures of Fiuminale Suttanu, took during summer. I will soon update this article with new pictures.
Discover our latest posts