Corsica's Villages at a Glance: Cagnano in Capicorsu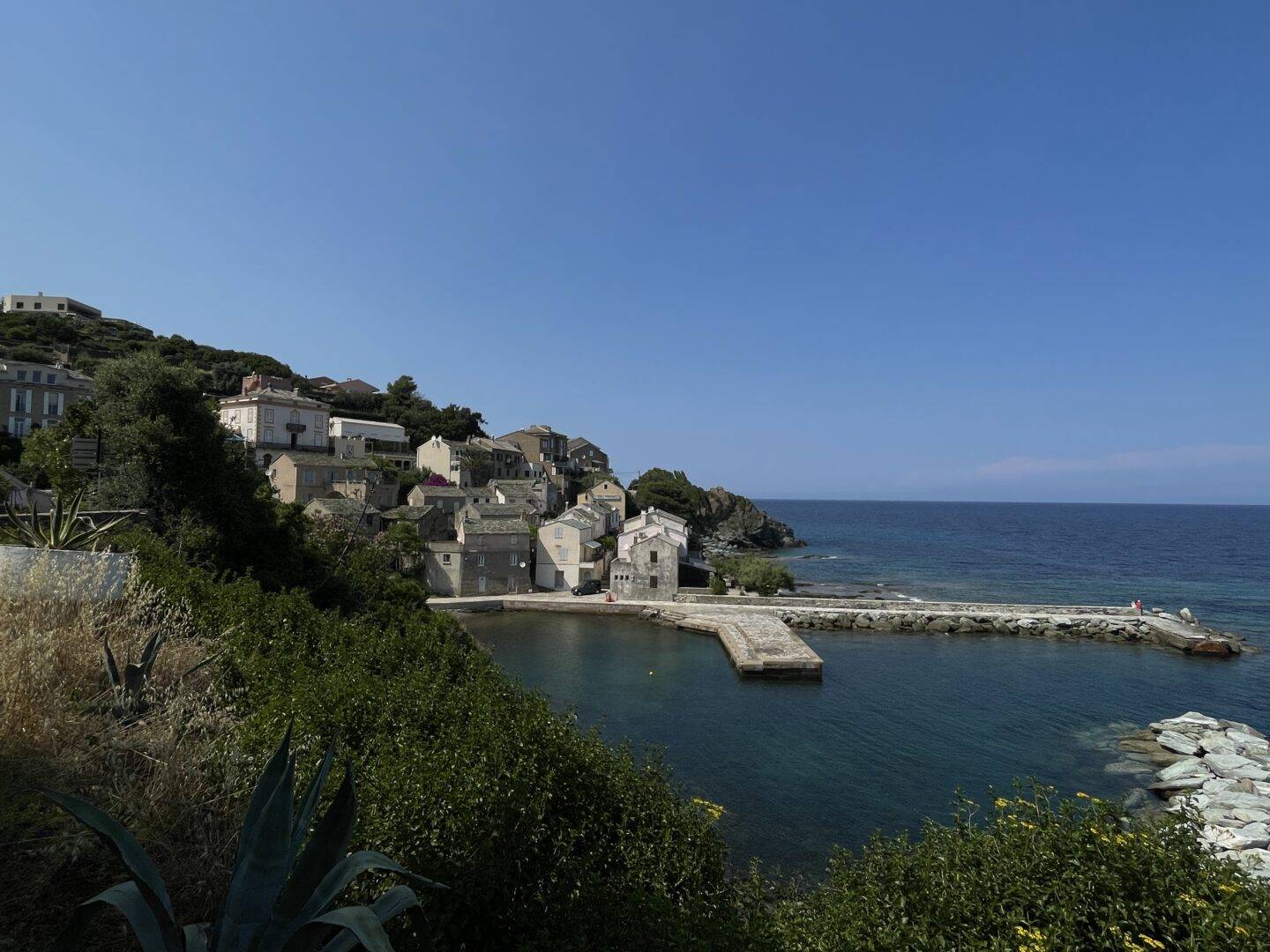 We head north today to Cagnano, one of the numerous villages of Capicorsu (Cap Corse in French). Its coastal part is situated approximately 45 minutes from Bastia. It is probably one of the most suggestive places in the eastern Capicorsu.
If you have visited the region or at least done some research, you probably have encountered the famous Genovese "Tower of the Losso". The marina of Cagnano, Porticciolo, is also very appreciated by people visiting Capicorsu. It looks like something retrieved from an old painting. Something offering the kind of scenery you would expect from a place like Capicorsu.
Cagnano is a small village, inhabited by around 160 persons. And yet it has even more to offer than its marina and tower. You should take a couple of hours to visit the inner part of the village. It only takes a few minutes to reach the highest part by car. But as always, it becomes really enjoyable with a bike or by taking a walk on one of the numerous paths available around. When you reach the high parts, the view is simply incredible. Witnessing the Tyrrhenian Sea, Tuscany's islands, and the little settlements all along the coast is something worth experiencing.
The village is cut into six hamlets. Their streets and houses may not have something of particular interest, but the whole thing provides the quietness and simplicity we look for when we imagine travel as an immersion into local life. Cagnano is filled with the same particularity as other villages of Capicorsu: we find some beautiful tombs, always situated in suggestive places. This sense of detail and interest in handmade work extends to everyday life for some inhabitants. We can find for instance in Cagnano two blacksmiths (among other artisans).
Cagnano is overall a nice village to visit. A simple addition of mounts and sea, always offering some good surprises and nice photos to share back home.
–
For more information about Cagnano, you can visit the Capicorsu (Cap Corse) Website.
Cagnano in pictures