Ecotourism in Corsica: "A Suvera à u Ventu", a great example of sustainable accommodation
We talked about sustainable accommodations in Corsica a few months ago with "the Rispettu Project". Led by public organisms, it is a good step toward ecotourism in Corsica. But before all that, with a great commitment to making ecotourism more than a word, was created in Cervione (see the map) a great example of sustainable accommodation: the ecotourism center of "A Suvera à u Ventu".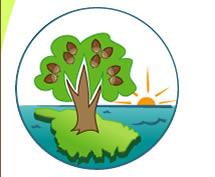 Ecotourism is more than a word
You can translate the name of the place as "The Cork Oak in the Wind". It was created by Pascale Tourrenc and Gilles Vandernoot. The first is a former primary school teacher, the second is the son of local shepherds and used to be a mountain guide. Among all, both of them have great experience and knowledge about ecological matters. As well as a great interest in Corsican culture. So they created this "Ecotourism Center" years ago and since then promoted at their scale a true and efficient sustainable tourism.
"A Suvera à u Ventu" is opened from April to mid-November. It is composed of 5 independent accommodations and a common room. The place is quiet, relaxing, and truly crafted with ecology in mind. As we can read on their official website :
The buildings fit comfortably among the trees.
The architectural style follows Castagniccia's characteristics using local wood and stone.
Built with monowall bricks.
Cork insulation made from our production and hemp.
Wastewater treatment with reed planted filtering beds.
Rainwater harvesting in water bladders.
Natural lime is used on the interior whitewashes and exterior mortars.
Eco-friendly wood stains.
Solar heated domestic water.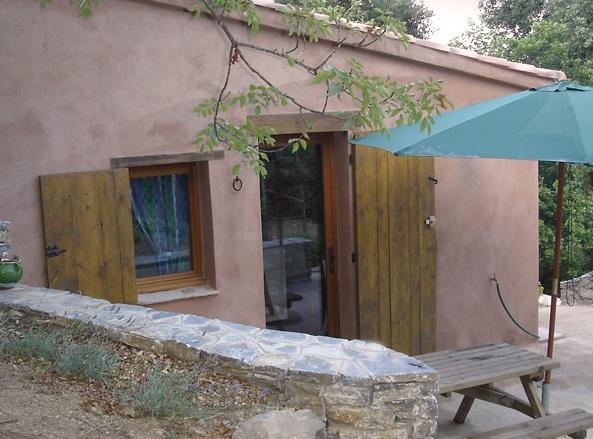 Activities, courses… With ecology and culture in mind
The ecological side is not the only interest in this place. Nor the quietness. Pascale and Gilles are welcoming persons, willing to give their hosts the opportunity to discover the surroundings, the local culture. You can stay on your own in "A Suvera à u Ventu", but you can also take part in various activities (hikes, day trips, cooking courses…). They even organize courses and group stays on various themes, eco-friendly of course.
Ecotourism is not just a word in "A Suvera à u Ventu". If you are planning to discover northern Corsica and want to do it "the ecological way", this place is a great choice.
You can find all the information you need about availability, rates, and everything else by visiting the official website (available in English, German, and French).