Portraits of Corsican committed producers: L'Acqualina in Felce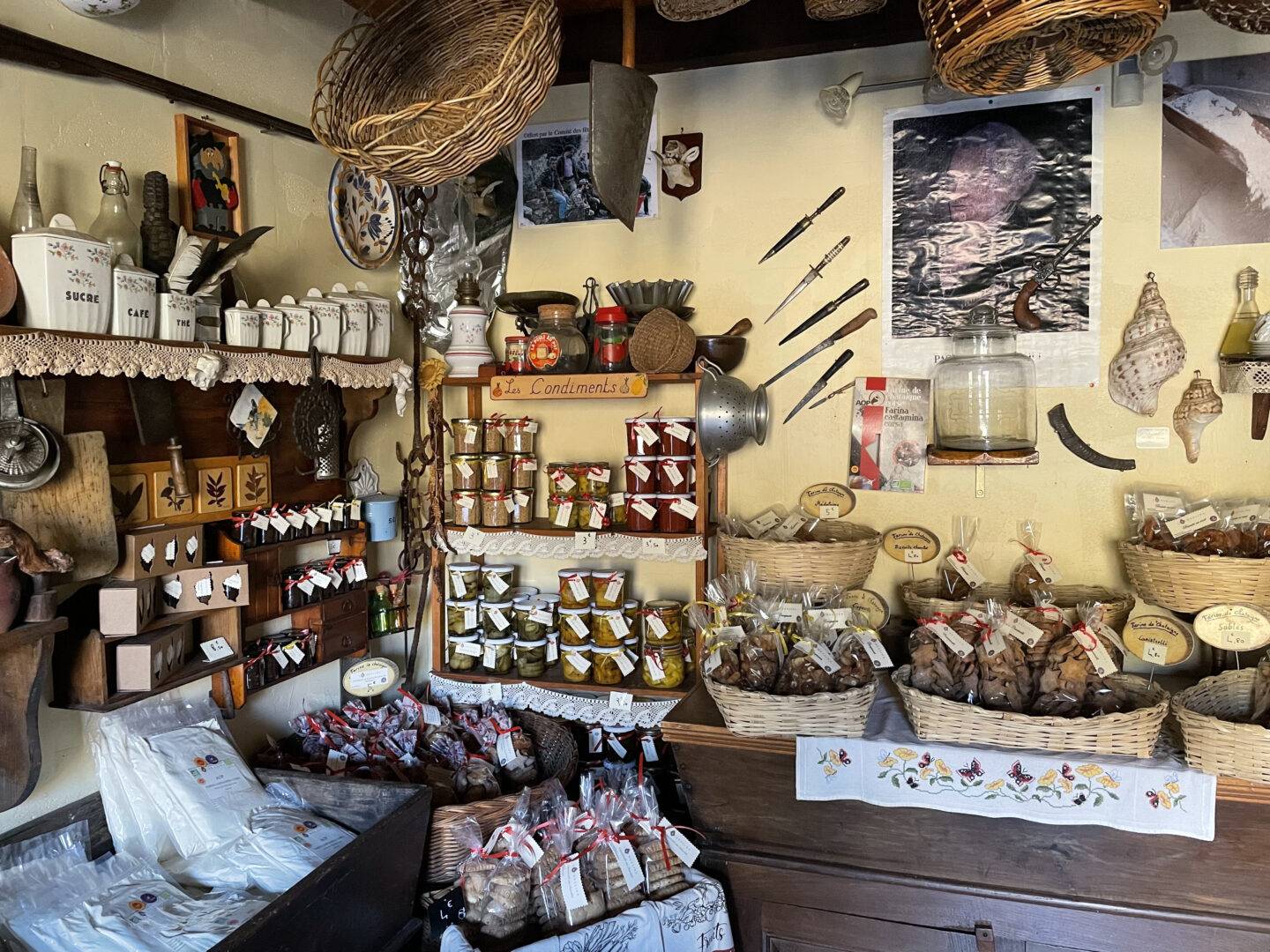 We chose to begin a series of portraits of Corsican committed producers with L'Acqualina. It is a small Corsican farm, a familial one, established in the village of Felce in 1988. The main activity of the Acqualina is the exploitation of chestnut trees and the production of chestnut flour.
Local producers drive sustainable tourism
Why do we want to talk about L'Acqualina and, in the coming months, about other farmers and artisans? Farmers and artisans are the foundation of sustainable tourism. They are the ones able to speak to locals as well as tourists, to make this essential link between the hosting land and the visitors. They are those who keep the culture and the traditions alive, so a destination would keep its (obvious) most important aspect: its singularity. The farmers and artisans are mostly established in rural zones, sometimes deserted ones. So they also assume the role of local advisors, unofficial information desks, and support of tourism development where nothing is organized in reality.
Before we begin the presentation of L'Acqualina, I'll be frank: this farm was created by my parents and it is still run today by my mother. I've known it since its creation, participating in works ever since I was a kid. So I promise to be as objective as I can, as well as be able to give you an authentic view of how this kind of small farm works.
L'Acqualina: committment and passion toward tradition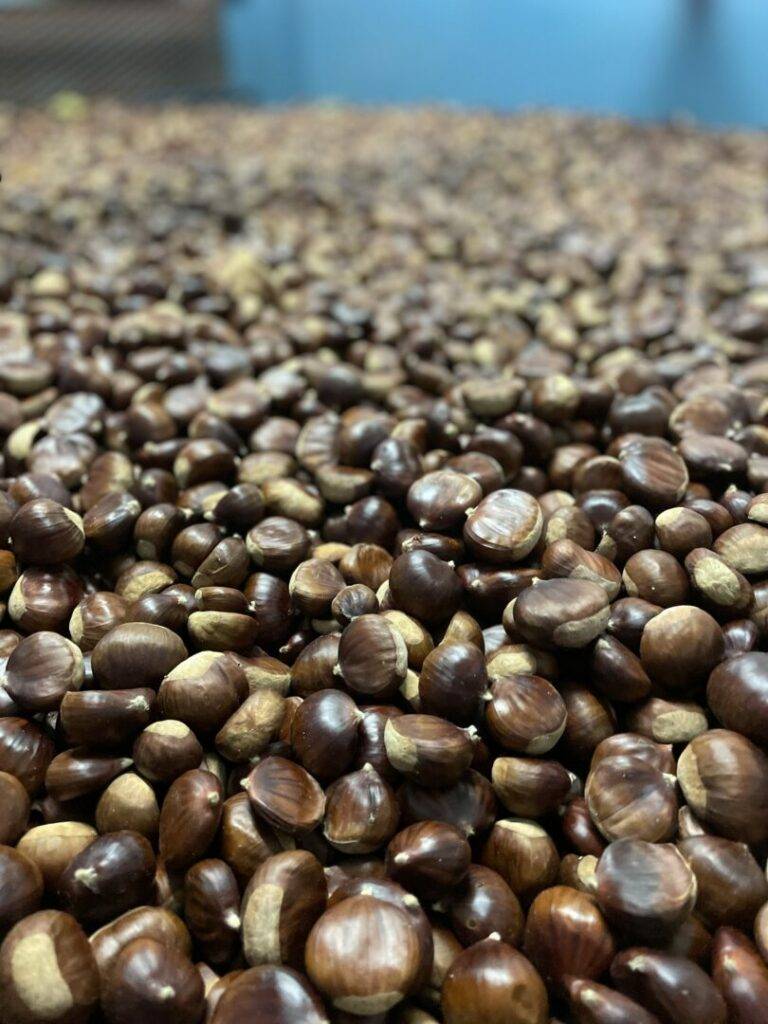 Things began simply. At the end of the '80s, Antoine and Christine Bereni started to harvest chestnuts around the village of Felce, in the valley of Alesani. Back then, this kind of rural village was already hit by depopulation. Life was harsh, but it also meant freedom for those like Antoine and Christine. They quickly chose not only to harvest chestnuts but transform them into flour. It is a Corsican tradition Antoine knows well, as someone born and raised in old Castagniccia. From then on, the Bereni family would produce chestnut flour every year. Christine officially became a farmer in 1989 and started creating products with her own chestnuts and flour: biscuits, cakes, jam, and many other things. The first products would be sold in a small room installed in the family home.
The farm took the name "L'Acqualina" in the middle of the '90s when the current lab/shop was built on a family's piece of land called "Acqualina". This name comes from the water ("acqua" in the Corsican language as you may have guessed) being present all around the place. Ever since then, this place has become a must-stop for people discovering the area, where more and more homemade products are provided. Besides a large variety of chestnut-made products, L'Acqualina has developed a large selection of other things made of hazelnuts, Corsican lemon ("alimea" in Corsican, "cédrat" in French), local honey, fruits, and more. In the little shop in Felce you can also find original products like green tomato jam, candied zests of various fruits, as well as products delivered by local producers (cheese, honey, charcuterie).
The work that began decades ago is still driven today by the wish to provide quality. Without putting away the necessity of building a sustainable exploitation. The Acqualina's chestnut flour is labeled "Farina Castagnina Corsa", a PDO that ensures that the flour is made of local fruits and that the production respects a certain way of working. Moreover, Christine Bereni is an active member of the Producers Association, which militates to protect the traditional Corsican Flour, often threatened by people who would try to sell false Corsican Chestnut Flour. The production of the Acqualina Chestnut Flour is labeled as "organic agriculture".
Lastly, you should know that L'Acqualina has a quite unique way of working in Corsica. They only use their own chestnuts to produce their flour. No buying to anyone: the production is 100% traceable. And they might be the only ones (I'm pretty sure) who are making cakes and biscuits from their own flour made of their own fruits.
Encounter this producer !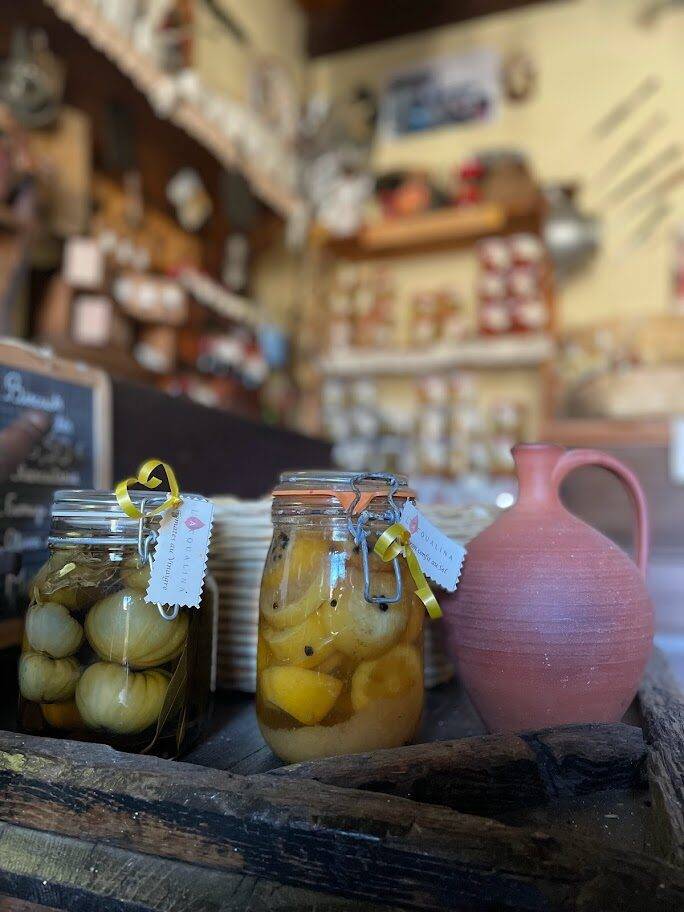 I hope that those few words enlightened L'Acqualina well enough for you to take some time and head toward Felce during your next vacation. The owner does not speak English but hey, that's not a problem, right? Sustainable tourism is also a matter of the ability to share experiences without even talking. Be sure that Christine will find a way to share with you her passion for her work. A lot of people coming from the United Kingdom, Germany, Sweden, Eastern Europe, and even Asia went back to the Acqualina, sometimes decades after their first visit, for this kind of encounter that goes beyond words.
You can find the Acqualina :
In the village of Felce: click here to check the location
On their website. From there you can order their products if you are located inside the EU. If not, do not hesitate to send them an email
On Facebook